Police Rescue 11 Abducted Women, Kill Scores Of Bandits In Niger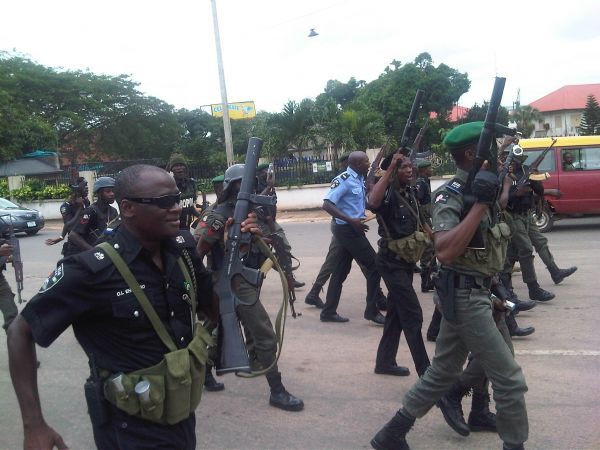 The Police in Niger State and the Niger Special Vigilante Corps (NSVC) have rescued 11 abducted women and killed four armed bandits in Rafi Local Government Area of the state.
Naija News gathered that a combined raid on the area led to the arrest of six of the bandits' informants and recovery of weapons.
"In addition, we recovered 28 rustle cattle, 50 sheep, and some motorcycles recovered from armed bandits at Kamfanin Sakaba in Rafi LGA", a source told PRNigeria.
The groups that formed the NSVC include Chinaka, ADC, Abidoka, WAI Brigade, Hunters' Group, AOG, Maito, and Maitumbi Security Organisation.
Meanwhile, the Nigerian Military has bombed Boko Haram and Islamic State West African Province (ISWAP) commanders and leaders during a meeting around the Lake Chad axis.
Naija News gathered that Nigeria Air Force jets targeted Boko Haram and ISWAP camps in Sabon Tumbu, Jibularam, and Kwalaram.
An officer told PRNigeria that the coordinated airstrikes destroyed the strongholds of the sects' commanders and their guards.
The source added that NAF jets also destroyed the spiritual base and training camps around the fringes of Lake Chad.
"Their leaders, including Ali Chakkar and other top ISWAP commanders, were holding a meeting when the attacks were launched.
"The precision-guided airstrikes coordinated by the Air Task Force Command resulted in the killing of very large numbers of ISWAP and Boko Haram terrorists," the source said.
Confirming the bombardment, NAF spokesperson, Air Commodore Edward Gabkwet, said the military launched the devastating intelligence-led aerial attacks targeting the terrorists and killed many of them.
"We don't differentiate between Boko Haram and ISWAP terrorists as we successfully launched the devastating intelligence-led aerial attacks targeting the terrorists in those locations", he said.
Source: Naija News