Profile Of PDP, APC, APGA And YPP Candidates For Anambra Gov'ship Election
The candidates for the four major political parties contesting the 2021 Anambra Governorship election have all emerged.
Naija News reports that the Independent National Electoral Commission had fixed November 6th for the election.
The various primaries were not smooth sailing as warring parties who lost out kicked against the candidate that emerged or conducted their own primaries.
At the end of the primaries, the candidates backed by their party's National Working Committee (NWC) include: APC – Andy Uba, YPP – Ifeanyi Ubah, APGA – Chairles Chukwuma Soludo and PDP – Valentine Ozigbo.
See brief profile of all candidates for the Anambra Governorship election…
Emmanuel Nnamdi Uba or Andy Uba, a native of Uga in Aguata Local Government Area of Anambra State was born on December 14, 1958 in Enugu, Enugu State, Nigeria.
After his primary education, Andy Uba attended Boys High School Awkunanaw, Enugu for his secondary education.
After secondary education, Andy Uba traveled oversea for his tertiary education. He particularly schooled at Concordia University Montreal, Canada, where he obtained his first degree in Geology in the year 1984.
After his first degree, he worked for some time with Golden State Mutual Insurance of California between the years 1985 and 1992 before he engaged in further studies at California State University and later Buxton University where he obtained his PhD in Bio-sciences in the year 1996.
While at the United States working, Andy Uba participated in the electioneering process that brought Olusegun Obasanjo to power in the year 1999. When the election was finally won by the Peoples Democratic Party, Andy Uba was appointed Special Assistant on Special Duties and Domestic Affairs to President Olusegun Obasanjo.
In the year 2007 Andy Uba contested for and actually was declared winner of a gubernatorial election in Anambra State of Nigeria. However, a challenge of the election in court by Peter Obi had the entire process truncated, as the court held that there was no vacancy in the Anambra State's Government House to warrant the election in the first place.
In April 2011, Andy Uba contested for and won election as PDP candidate for Anambra South Senatorial district.
Uba again, in the year 2015 contested for and won election as PDP candidate for Anambra South Senatorial district for a second term in the senate.
Andy Uba who defected to the APC in February 2017, emerged the party guber candidate for the 2021 election on Saturday.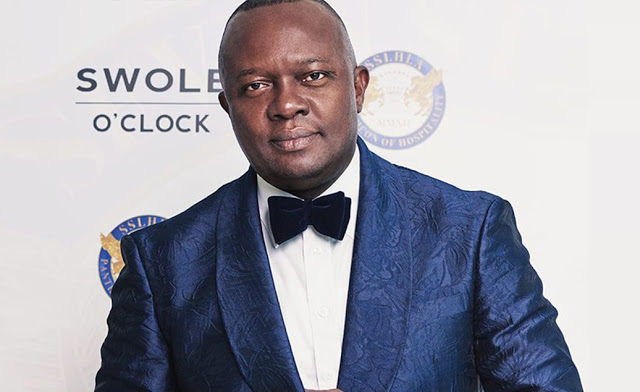 Valentine Chineto "Val" Ozigbo was born on the 20th of July, 1970 to Mr. Andrew Ozigbo (a retired school headmaster) and Christiana Ozigbo (a small businesswoman).
He was a President and Chief Executive Officer of Transnational Corporation of Nigeria plc (Transcorp).
Valentino Ozigbo attended Christ the Redeemer College where he obtained his SSCE certificate.
He obtained a degree in accounting from the University of Nigeria Nsukka (UNN) in 1994 and an MBA in Banking and Finance from the same University in 2000.
In 1998, he obtained a professional qualification in accounting from the Institute of Chartered Accountants of Nigeria and Taxation from the Chartered Institute of Taxation of Nigeria in 2000
In 2004, Val Ozigbo obtained an MSc in finance from Lancaster University, United Kingdom.
Val Ozigbo obtained a professional qualification in Credit Administration from the Institute of Credit Administration in 2015.
Prior to his appointment as the CEO of Transcorp, he had17 years experience in the banking sector. He worked with notable Nigerian banks including NAL Merchant Bank, Diamond Bank, Continental Trust Bank, FSB International Bank, Standard Trust Bank, United Bank for Africa and Bank PHB.
Between 1995 and 2000, he was the Head of Commercial Banking at Diamond Bank Plc. He proceeded to become the business manager at the United Bank for Africa (UBA) in 2000.
He emerged the governorship candidate of the PDP in a keenly contested primary on Saturday.
Charles Soludo CFR is a Nigerian economist, a professor, a one-time Governor and chairman of the board of directors of the Central Bank of Nigeria (CBN).
Professor Charles Soludo was also an aspirant for the Anambra State governorship seat in south-eastern Nigeria's state election of 2010.
Professor Charles Chukwuma Soludo was born on the 28th of July 1960. He hails from Aguata Local Government Area of Anambra State, Nigeria.
On completing his secondary school education, he proceeded to the University of Nigeria, Nsukka where he studied Economics. He graduated with a first-class degree in 1984.
He obtained his Master's degree (MSc) in Economics in 1987, and a doctorate (PhD) in Economics in 1989, from the same University graduating as the best student on all levels of his study.
Charles Soludo is married to Nonye Soludo, and they are blessed with six children.
In 1998, Charles Soludo became a professor of economics at the University of Nigeria, Nsukka, and in 1999, he became a visiting professor at Swarthmore College in Swarthmore, Pennsylvania, USA.
Professor Charles Soludo joined the Nigerian government in 2003 as the Chief Economic Adviser to former President Olusegun Obasanjo and the Chief Executive Officer of the National Planning Commission of Nigeria.
In May 2004, he became the Chairman of the Central Bank of Nigeria (CBN). Also, he got an appointment from the Nigerian President – Mohammadu Buhari, to be part of the newly formed 8-member Economic Advisory Council (EAC) on the 16th of September 2019.
Soludo contested the Anambra State Governorship election in 2010 on the platform of the Peoples Democratic Party (PDP) but eventually lost the election to Peter Obi.
On 17 July 2013, Soludo resigned from the PDP after writing a letter to the National Chairman of the party, Alhaji Bamanga Tukur.
He later joined the All Progressives Grand Alliance in preparation for the November 2013 governorship race in Anambra state. In mid-August 2013, he, along with five other qualified aspirants, were disqualified by the APGA Screening Committee.
On 31 March 2021, unidentified gunmen disrupted an interactive session between Isuofia youths and Soludo at the town's civic centre, leading to the death of three police officers
In February 2021, Soludo officially declared his intention to run for the position of Governor of Anambra State under the banner of APGA.
Ifeanyi Ubah was born the first son of seven children on the 3rd of September, 1971 in Anambra to the family of Alphonsus and Patty Ubah who were school teachers. He hails from Umuanuka village in Otolo town of Nnewi, the highly industrialised city of Anambra State.
He dropped out of school at a tender age to learn trade. Ifeanyi has since gone on many business courses and conferences which has helped in sharpening his entrepreneurial pursuits. He also studied Owner/President Management Program at Harvard University, Massachusetts, USA.
Ifeanyi is married to Uchenna Ubah, an Executive Director at Capital Oil and Gas Industries Limited. Uchenna holds a bachelors of science B.Sc (Hons) degree in business administration and a master's degree in business administration (MBA) from Ahmadu Bello University. They are blessed with five children.
Ifeanyi Ubah founded The Authority Newspaper on the 19th of 0ctober, 2015. The Authority is a Nigerian daily newspaper published by The Authority Media and Publications Limited.
He also founded Ifeanyi Ubah F.C., a Nigerian football club in 2015. This he did following the acquisition of Gabros International Football Club. In 2016, his football club became the first Nigerian club to sign Brazilian footballers and trainers. The club also partnered with an European club, West Ham United FC of England and within one year of its acquisition Ifeanyi Ubah F.C. won Nigeria FA Cup.