Latest Biafra/IPOB News For Monday, June 28th, 2021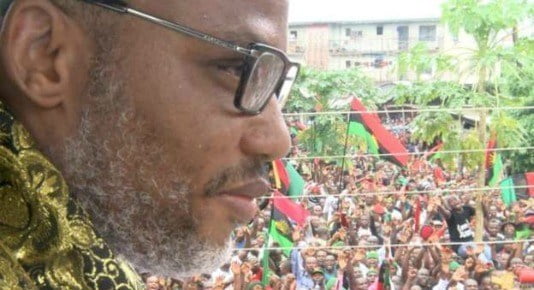 Good day, Nigeria, welcome to Naija News roundup of Biafra/IPOB news headlines for today Monday, June 28th, 2021.
Below is a roundup of top stories on Biafra, IPOB, ESN, Nnamdi Kanu and other pro-Biafra groups:
Controversial Islamic cleric, Sheikh Ahmad Gumi has described those agitating for Biafra and Oduduwa republics as "useless youths."
He argued that most Nigerians don't want the country to break up and those demanding a secession are the same as Boko Haram terrorists.
He added that anyone who is in doubt that Nigerians want the country to remain as one should conduct a referendum.
Sheikh Gumi was said to have made the submission during a recent interview with BBC Pidgin.
The leader of the Indigenous People of Biafra, Nnamdi Kanu, on Monday, disclosed that the group and its security outfit of the group, Eastern Security Network does not patronise native doctors.
The IPOB leader stated this while reacting to a statement released by the police that ESN members killed a native doctor preparing charms for them in Awommama, Oru East Local Government Area of Imo State.
The media adviser to the Commissioner of Police in Imo State, Mike Abattam, has said the native doctor, Pascal Okeke, was beheaded by ESN after charms he prepared for them failed.
A secessionist group, Biafra Nations League, has reacted to the threat issued by a militant group, Niger Delta Avengers, to resume hostilities in the Niger Delta.
Naija News had reported that the militant group said it had launched 'Operation Humble' which is targeted at destroying oil facilities and crippling the Nigerian economy.
In a statement on Saturday, the militant group also threatened to attack politicians who are working with the Federal Government "to undermine the Niger Delta region".
Reacting to the threat issued, BNL asked the militant group to join the fight for the creation of Biafra instead of asking the Buhari administration for 'peanuts'.