Cardi B Shows Off Her Baby Bump In Nude Photo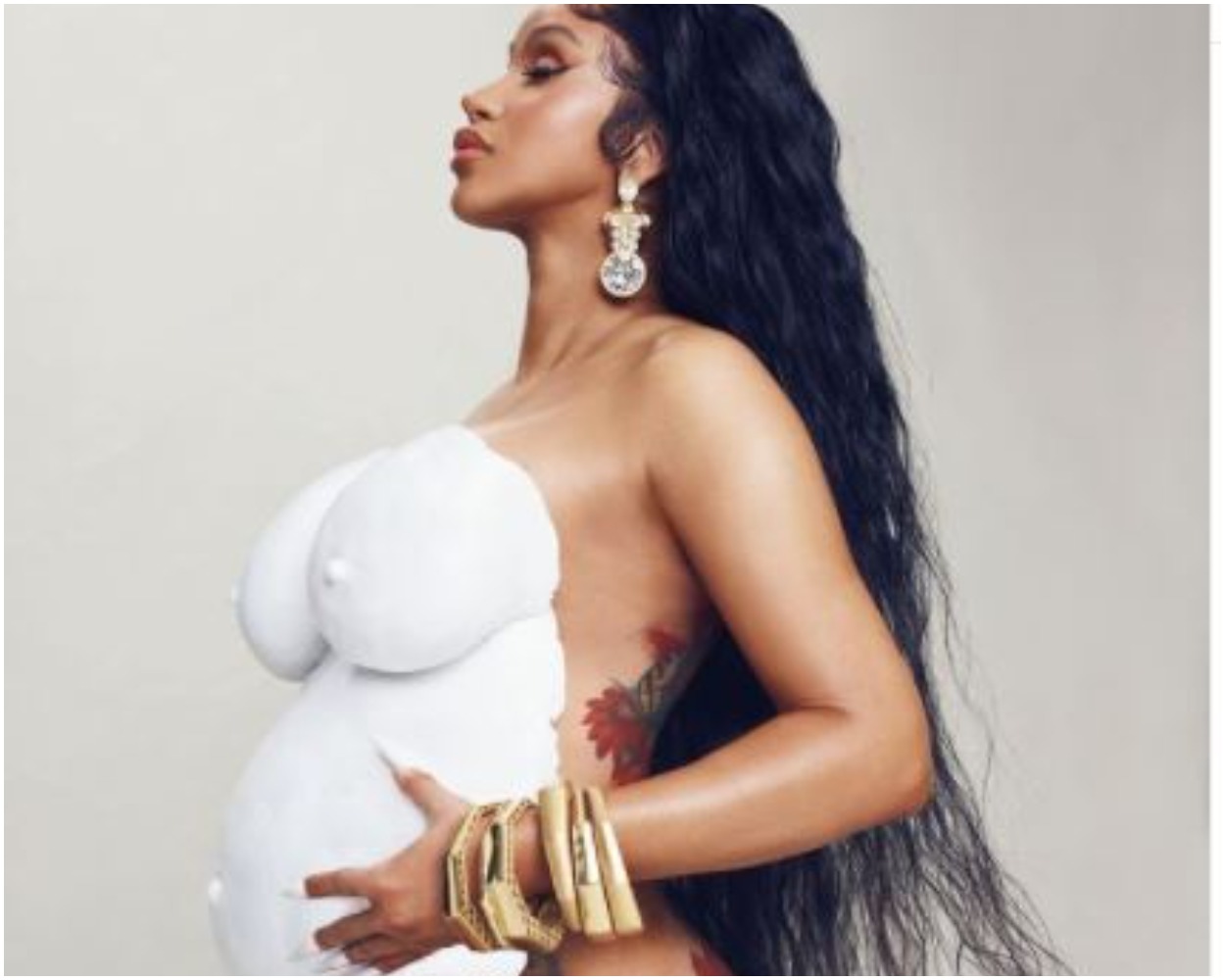 American rapper, Cardi B has taken to her Instagram to show off her baby bump.
The singer who recently got back with her husband, Offset revealed she's pregnant with her second child. She made this known after she shared a maternity shot of herself on Instagram, captioning it, "#2! ♥️ @offsetyrn."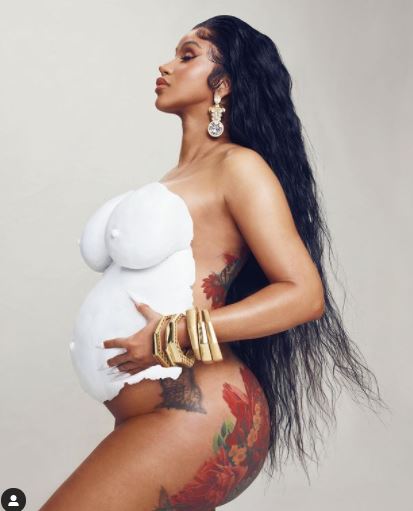 However, Cardi didn't reveal when exactly she's due or the gender of her second baby, but she did tag Offset in the caption and post. She broke the news of her pregnancy on stage at the BET Awards.
Naija News understands that Cardi and Offset already have one daughter together, Kulture, who will be three years old on July 10.
Speaking to ELLE in September 2020, about the issue with her relationship with Offset after the two have had their public bumps, with Cardi filing for divorce in September 2020 amid Offset infidelity rumours before the two ultimately reconciled in October.
"I don't really like talking about love much, but I feel like I have to do it, just because I want people to know a little bit," she started to ELLE, when addressing her relationship with Offset. "There's always rumors about me and my husband, and I feel like people would rather start rumours because they want me to be heartbroken. They want me to be hurt."
"I do know that my relationship has a lot of drama and everything," she continued. "But there's a lot of love there's a lot of passion, there's a lot of trusts, there's a big friendship. It's always us against the world."