Buhari Backs Amina Mohammed To Emerge UN Secretary-General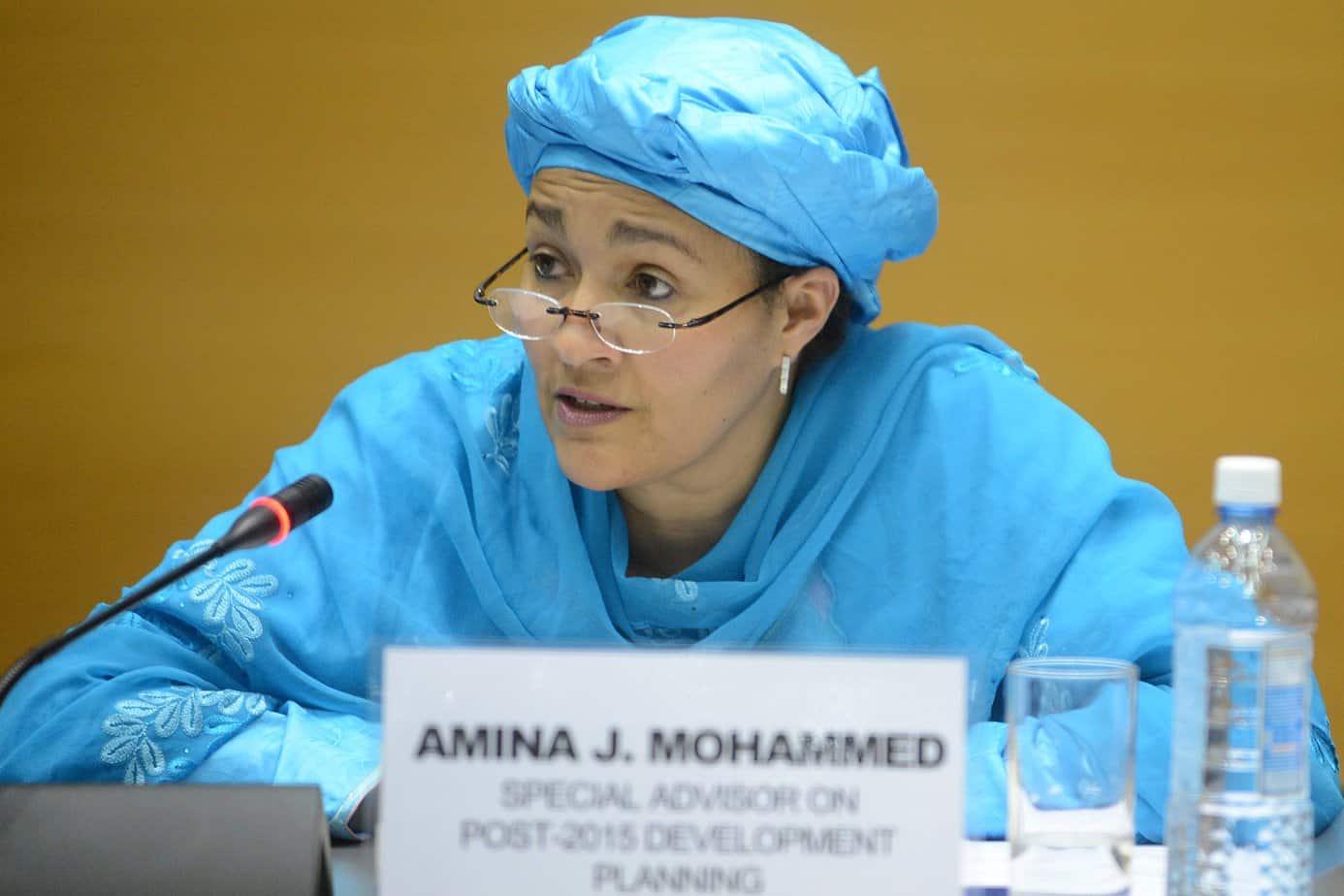 President Muhammadu Buhari has backed Amina Mohammed to succeed Antonio Guterres as the next secretary-general of the United Nations (UN).
Naija News reports that Buhari stated this at a symposium organised by the Center for Public Research and Development to celebrate the 60th birthday of Mohammed, who was recently reappointed to serve a second term as the deputy secretary-general of the UN.
Buhari, represented by Ibrahim Gambari, his chief of staff, described Mohammed's UN appointment as a loss to Nigeria but a gain to the world.
He praised Mohammed for her great strides in first leading the country in different spheres and subsequently moving on to the UN.
"As she turns 60, Mohammed still has her work cut out for her at the UN. She has set giant targets for herself and the UN, and so far, she has proven by her actions, which have translated into achievements that she was not only born to lead, she came prepared to do the work." he said.
"Amina always selflessly led from the front. As Senior Special Assistant on MDGs, she pushed for the implementation of notable ideas like the establishment of a Virtual Poverty Fund and a Conditional Grant Scheme to help alleviate the plight of the low-income earners in Nigeria who currently make up more than 40 percent of the nation's entire population."
"On this note, I am optimistic that she will become the first female Secretary-General. Who knows, six years is not far from here."
The President noted that she has gone on to lead the world in achieving gender equality and advancing the SDGs through the world body.
"This is why, as Antonio Guterres assumed office as the UN Secretary-General, his appointment of Amina J. Mohammed as his Deputy was Nigeria's loss but a huge gain to the rest of the world. It signaled to the world that achieving gender parity and advancing sustainable development through the world body would be a fundamental priority during his tenure," he added.
"The mother of six has since led the reform of the UN development system and the implementation of the sustainable development goals that she had previously helped birth. In this role, she has emphasized that with the adoption of the SDGs, the world body is not just "putting a band-aid on the problem," it is becoming fit for purpose and searching for its root causes to address them effectively."