I Will Restructure Nigeria If… – President Buhari Declares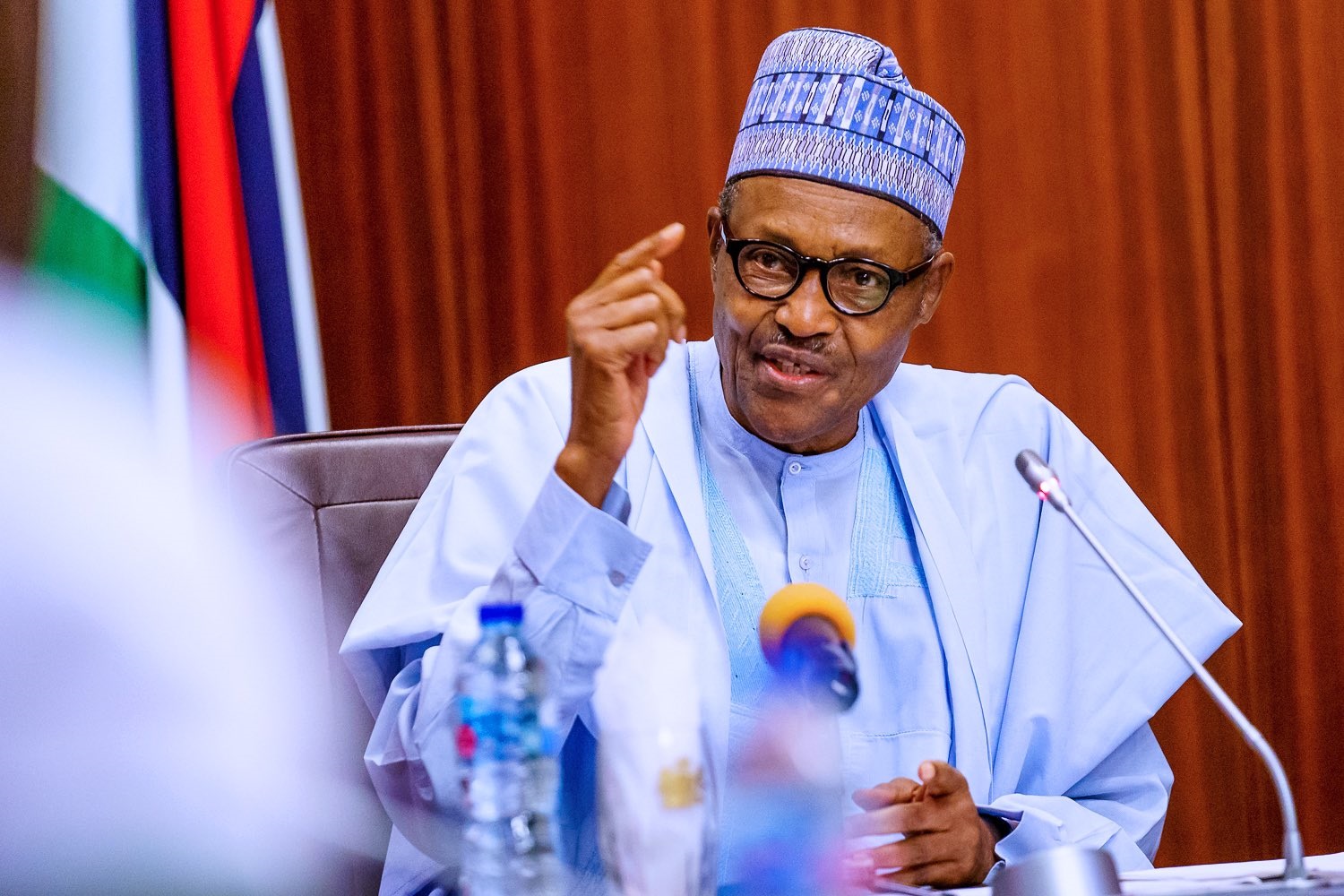 President Muhammadu Buhari has given assurances that he will play his role in restructuring the country if the National Assembly can pass a bill to that effect.
This is as he maintained that the task of restructuring the country involves amending the 1999 Constitution and it has to start from the lawmakers.
Buhari noted that it is the responsibility of the legislators to amend the constitution and they have started the process with regional consultations.
He however assured that once the national assembly can do their part, he would assent to the bill on restructuring.
Naija News reports the President made the submission on Thursday when he played host to the National Executive of the Ijaw National Congress (INC), led by Prof Benjamin Okaba, who visited him at the Presidential Villa in Abuja.
"As soon as they finalize the process, necessary action would not be delayed on my part," he said.
On the creation of two additional states and more local government areas for the Ijaw people, the President said it is a legislative matter, which should naturally be handled by the National Assembly with concurrence at the state levels.
Meanwhile, a former Deputy National Chairman of the Peoples Democratic Party (PDP), Chief Bode George has said the restructuring of Nigeria is the way to save the country.
George in an open letter to President Muhammadu Buhari on Thursday demanded the restructuring of the country, saying leaving it undone is postponing the evil day.
The PDP chieftain however said as much as he supports restructuring, he won't subscribe to violence as a way of pressing home the view.
The demand from George comes as a reaction to the recent position credited to the president during the launch of Kudirat Abiola Sabon Gari, Zaria Peace Foundation in Zaria where he noted that those agitating for separation and canvassing for restructuring are naive and ignorant of war.