Windows 11: Microsoft Announces Its Biggest Update In Years
It's no surprise that Microsoft unveiled Windows 11 during its June 24 conference. Here are all the news that accompanies this update of the operating system.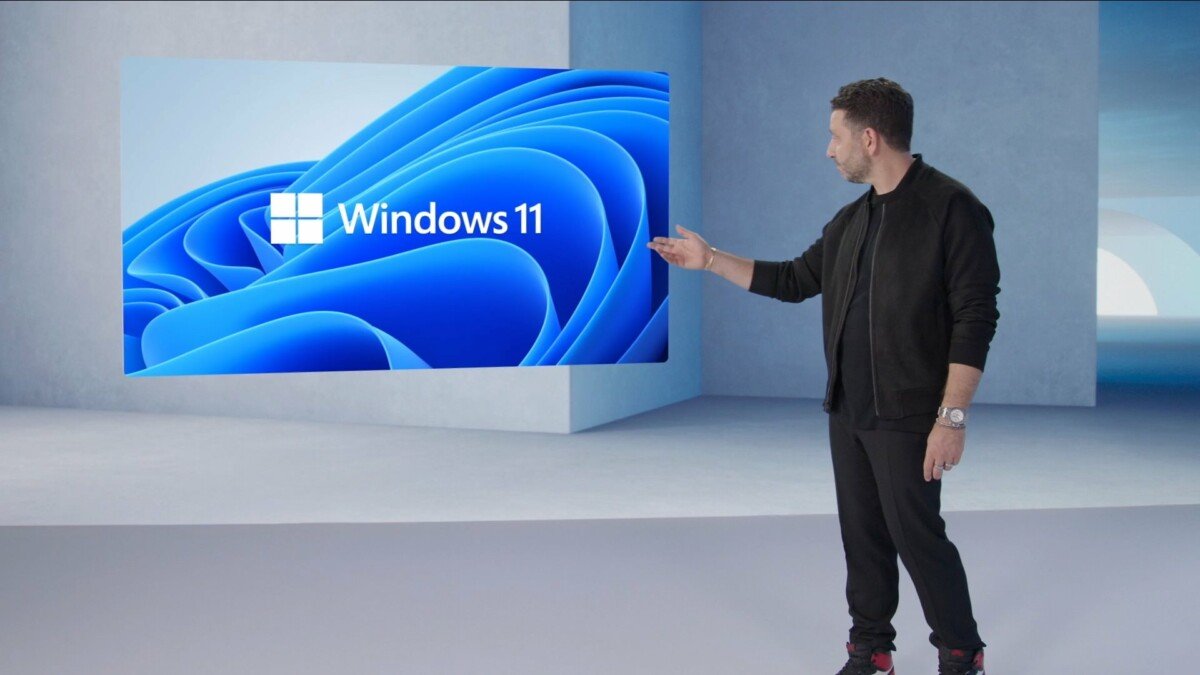 We had seen it thanks to the recent leak , Windows 11 is now official. On the occasion of the Windows Event on June 24 , Panos Panay spoke with his team to unveil all the new features of this major update of the operating system. This is a complete overhaul of the interface, bringing for the occasion many other functional novelties.
A New Design For Windows 11
It's no surprise after the preview released last week, Windows 11 brings a whole new interface thought out in great detail to create an emotional connection between the user and their computer. Everything has been designed with this in mind: textures, colours, transparency, different themes, rounded window corners… Everything is better organized and more organic, all perfectly linked by much smoother animations than on Windows 10.
The different themes of the system have also been revised to finally offer a real variety, and in particular a dark theme, eagerly awaited by Windows users.
Better Management Of Workspaces
On a PC, it is not uncommon to have many applications open at the same time. Microsoft has therefore decided to completely review the management of windows, but also workspaces. The workspace can therefore be divided into very specific areas to easily reorganize its windows.
Each "layout" is also kept in memory and can be reduced to a taskbar, then brought back to the screen with a single click. This works in particular in the case of secondary screens, which are very poorly managed on Windows 10. When you unplug a screen, the windows which were there are then reduced to the taskbar and automatically return to organize themselves as they were. when reconnecting the monitor.
Office management has also been improved to segment different parts of your business. Each desk can keep its own layout and theme. Perfect for having a space dedicated to your professional life, another for your personal life and possibly others depending on your activities, such as for gaming.
A Widgets Area
Windows 11 brings widgets back to life through a dedicated and fully configurable page. It includes the weather forecast, sports results, news according to your preferences, etc. Each block can be moved and resized so that you can have all the information that interests you at a glance. This flow is managed by artificial intelligence and also works in touch.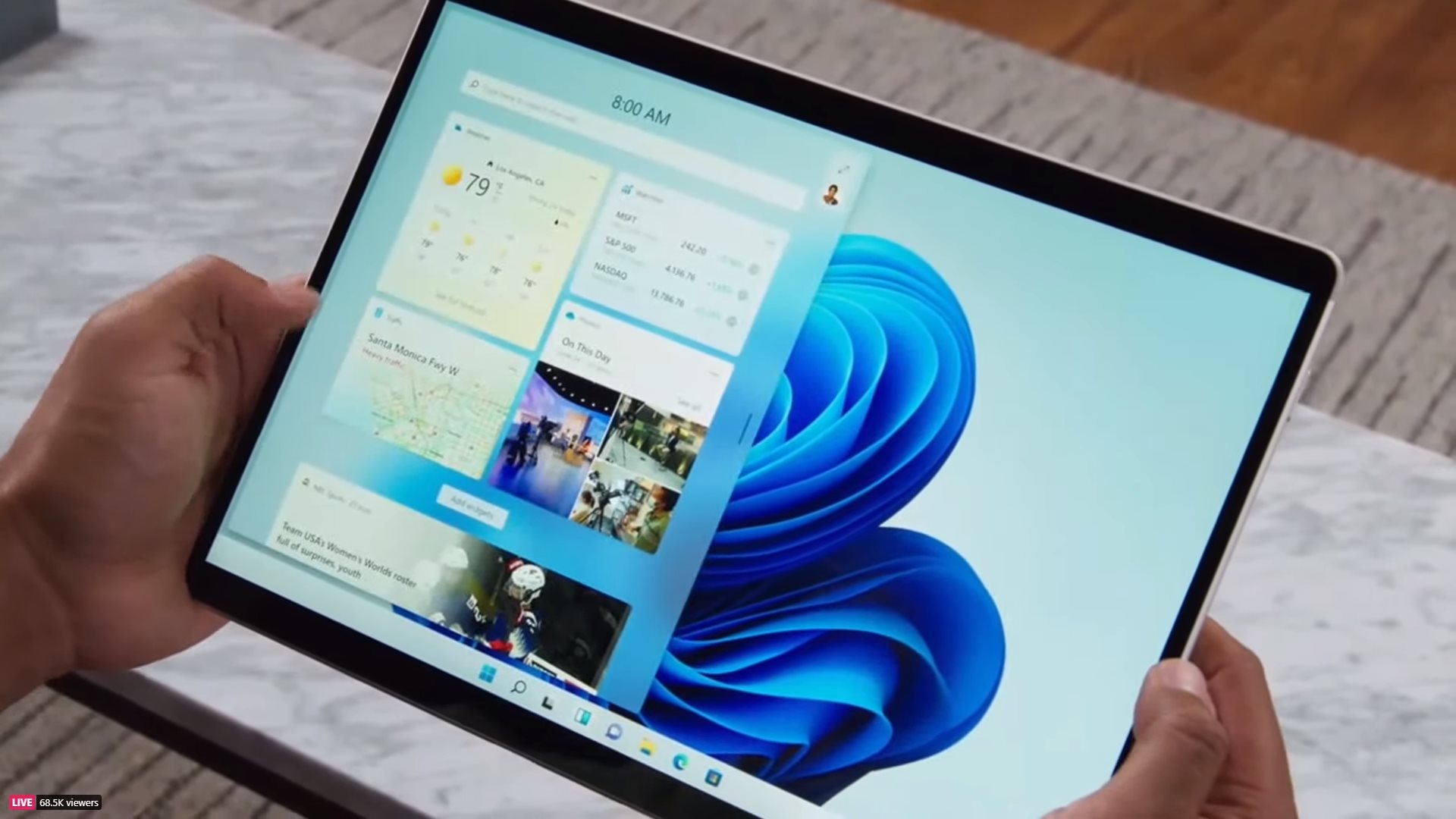 Use With Mouse Or Touch
The entire interface has also been designed to work with both mouse and touch. By switching to this control mode, the icons are slightly spaced for easier navigation and you can also use the gestures available on the trackpad directly on your screen. This tablet format can also be rotated and automatically adapt to a portrait view with a full system rotation.
There is also a keyboard similar to the one found on mobile. You can write in a swipe, use the space bar to control the cursor, etc. Finally, voice recognition is integrated to dictate text, with automatic recognition of punctuation and voice commands allowing correction.
The styluses are not forgotten either with haptic feedback.
And More
Beyond this redesign, Microsoft has announced other new features, such as a redesign of the Windows Store , the integration of Android applications , an integration of Teams strongly reminiscent of FaceTime and improvements in gaming.
This update will be available for free starting this fall .