Why Buhari Sent Buratai, Olonisakin, Others To Neighbouring Countries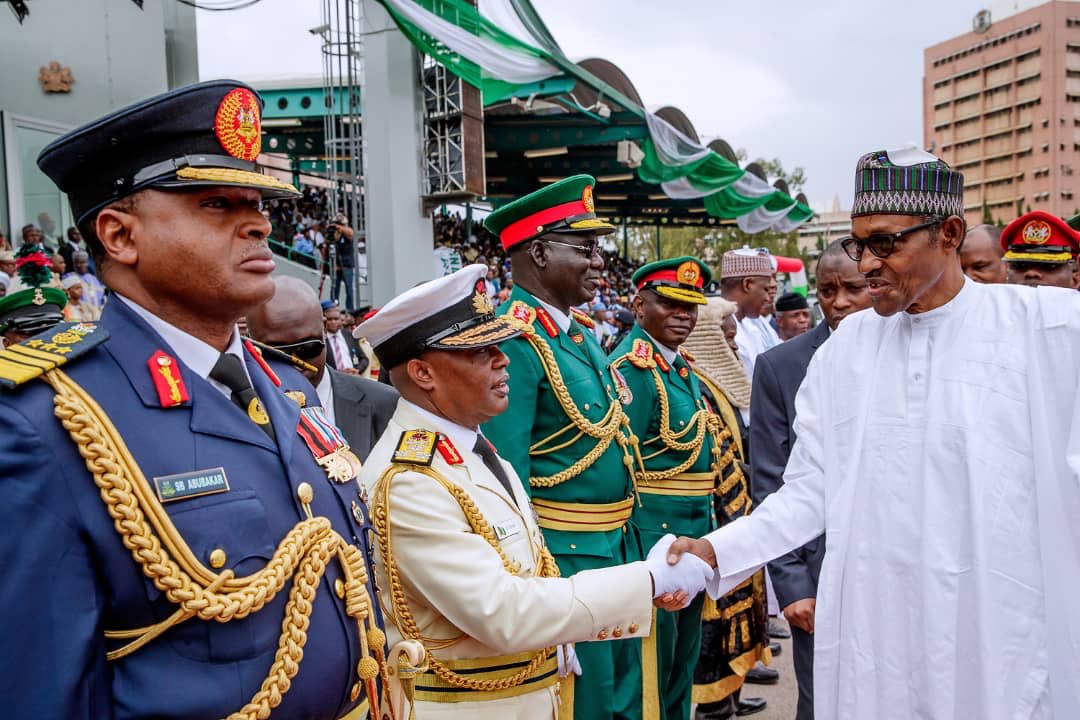 Contrary to widespread insinuations, President Muhammadu Buhari sent former Service Chiefs to neighbouring countries as Ambassadors to avoid rejection.
Naija News recall that President Buhari had appointed former Army Chief Lt Gen Tukur Buratai (retd.) as Ambassador to the Benin Republic, while General Gabriel Olonisakin was taken to Cameroon; meanwhile, Vice Admiral Ibok-Ete Ibas (retd.) was taken to Ghana; former Chief of Naval Staff, Air Vice Marshal Sadique Abubakar (retd.) was taken to Chad and the Air Vice Marshal Muhammad Usman (retd.), the former Chief of Defence Intelligence, is going to the Niger Republic.
Military sources have revealed to SaharaReporters that contrary to popular opinion that the former military chiefs were deployed to secure Nigeria, they were actually posted to the "backyards" to avoid a national embarrassment as they might be rejected.
"Some of the former service chiefs actually wanted choice postings to Pakistan, United Arab Emirates, and other countries with vast military and defence capabilities, but the Presidency had feelers that they would be rejected and this would cause a national embarrassment.
"There were petitions already from several quarters to the United Nations and most European, the Middle East and North American countries against the former chiefs, and there are fears that they would be rejected by the host governments. This is why they were sent to countries that are more or less indebted to Nigeria," one of the sources stated.
"Most of these choice countries have strong petitions against the former service chiefs and they are wary of bringing a retired military general who would be spying on their country. They knew that the former service chiefs were not qualified for the position, so there were fears that the service chiefs would be rejected," another source confirmed.
"On the flip side, some of the former service chiefs don't want to leave the country; they want to continue to monitor the military and the assets they have acquired in the country. So, they are contended to be backyard ambassadors."