Recruitment: Don't Get Scammed – FRSC Warns Nigerians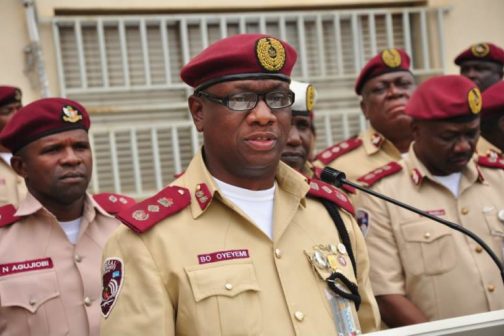 The Federal Road Safety Corps (FRSC) has warned job seekers to be careful and not fall victims to online job fraudsters posing as officials of the corps.
The Corps Public Education Officer, Bisi Kazeem who gave the warning in a statement on Thursday noted that contrary to some online postings, the FRSC is not recruiting at the moment.
He said fraudsters are the ones attempting to impersonate FRSC officials as recruitment agents and therefore warned the general public and unsuspecting job seekers to disregard such posts.
The statement noted that an online publication misinforming the public about the release of shortlisted names recruitment didn't emanate from the FRSC.
"This is to let the public know that the corps is presently not recruiting neither is there any shortlisted candidates list published on any platform whatsoever.
"Our recruitment processes have always been transparent, credible and made public through adequate placements of advertorials and notifications on all available media platforms.
"This includes our website: www.frsc.gov.ng, our social media handles and the National Traffic Radio 107.1FM,'' he said.
Kazeem further advised members of the public "to desist from any form of engagement with the purveyors of misinformation and outright disinformation as the corps will not be liable should anyone fall victim.''
Meanwhile, the Minister of Information and Culture, Lai Mohammed, has claimed that Twitter was responsible for the loss of Hillary Clinton in the United States presidential election.
During an appearance on Tuesday before the House of Representatives Committees on Communication, Justice, Information and Culture, and National Security and Intelligence, Mohammed said fake news shared on Twitter influenced the outcome of the election.