"It Is Better To Be Alive" – Wike Tells Those Who Want Curfew Lifted In Rivers State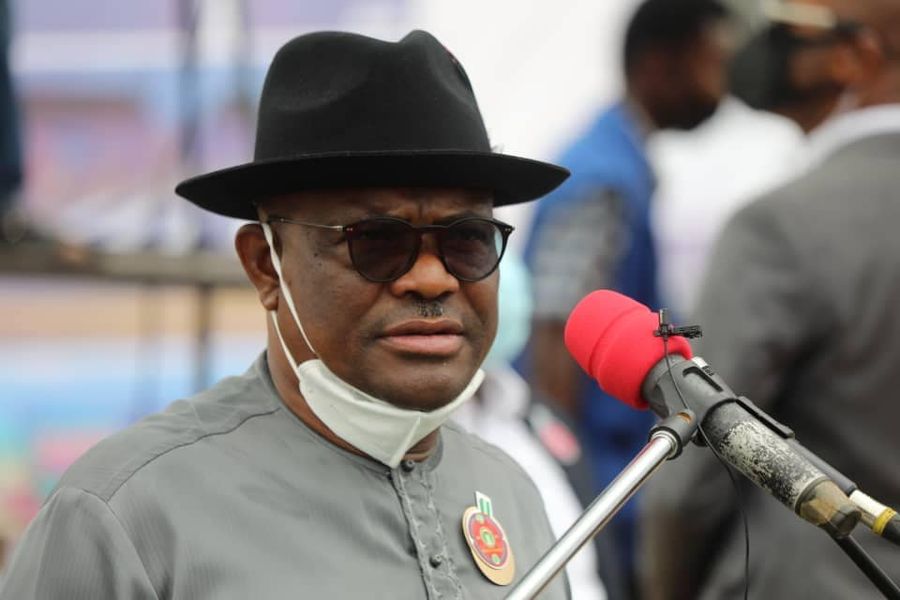 Rivers State Governor, Nyesom Wike has stated that the curfew imposed on the state due to security challenges will remain in place for now.
The Governor said though some people have started complaining about the curfew, he believes they are sponsored by criminals who have been unable to carry out their activities since the curfew was imposed.
Wike acknowledged that some innocent persons might truly have been affected by the curfew, he appealed to them to bear with his government as it is better to suffer the inconveniences and be alive.
He added that he will not give in to pressure from criminals who are mounting pressure on the government for the curfew to be lifted.
Speaking at the 60th birthday celebration of Senator Barry Mpigi, who represents Rivers South-East Senatorial District in the National Assembly, the Governor noted that kidnapping, killings and other criminal activities have reduced since the curfew was imposed on all the 23 local government areas of the state.
He said: "It is better to suffer inconveniences and be alive. Some criminals, who have not been succeeding in kidnapping, have been sending people to go on radio to say the governor should be reasonable, and that they don't want the curfew again.
"Criminals are the ones, who are doing that. I will not agree. Life and property are important to me. All those criminals, who have been sending people to go on the radio that they are suffering and that we should extend the curfew to 12:00 a.m, to enable them to kidnap people from 7:00 p.m., will not succeed. Don't waste your time."
Wike added that the security agencies in the state also recommend that the curfew should remain in place.
Meanwhile, Northern Governors on Wednesday held a closed-door meeting with President Muhammadu Buhari at the Presidential Villa, Abuja.
It was reported that the meeting was convened to discuss the security situation in the 19 northern states.
The Governor of Zamfara State, Bello Matawalle, while speaking with newsmen, said peace is slowly returning to the region due to the security roadmap adopted by the federal and state governments to secure the north.
Download NAIJA NEWS app: