Insecurity: Gumi Accuses Military Of Aiding, Abetting Bandits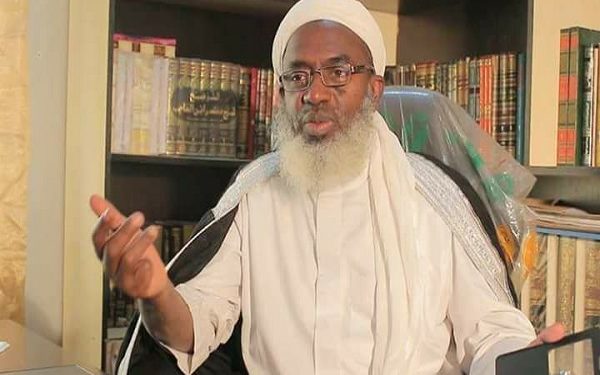 Islamic cleric, Ahmad Gumi, on Wednesday accused the Nigerian military of aiding and abetting banditry in the North.
Gumi stated this during an interview on Arise News on Wednesday.
The Islamic cleric stated this while answering a question on the nationality of the bandits terrorising the North.
"These bandits are operating with a lot of criminal elements in our security system. Banditry is a business. How are the weapons being transported across the borders without any interception from security operatives? These weapons can't come in without the knowledge of some people in the security system. There are people making money from this in the Military. The system needs a complete overhaul," he said.
Gumi when asked where his allegiance lays, said it was with the Federal Government and added that he will remain neutral in the scheme of things.
He also described the bandits as "children" who had been neglected by the government.
"I do not speak for the bandits neither do I speak for those committing atrocities against them. I will remain neutral. My loyalty lies with Nigeria and its government. I will not accept criminality from any group or individual. If you watch the recently released video of kidnapped students from Kebbi, you will see that the bandits holding them hostage are also children like the victims.
"The young bandits were left to fend for themselves, to buy weapons to terrorise the nation. Why are they not in school? They are kids too. That is why I have been saying that we should go into these bushes, fish these boys out and rehabilitate them.
"We are also planning to go to the South-West, South-East gather the herdsmen and educate them on how to cohabit peacefully with indigenes. Unfortunately, we do not have enough resources to do that yet but it is in the pipelines," Gumi stated.