Gumi Defends Herdsmen, Reveals Why They Are Better Than IPOB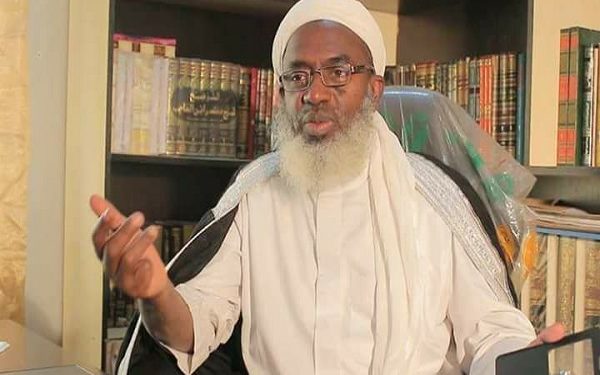 Controversial Islamic cleric, Sheikh Ahmad Gumi has declared that criminal herdsmen are better than members of the Indigenous People of Biafra (IPOB).
In his explanation of his position, Gumi submitted that the herdsmen commit crimes that are not as weighty as those committed by IPOB members.
Speaking on Wednesday during an appearance on Arise TV, Sheikh Gumi declared that IPOB kills security operatives expected to protect Nigerians but the herdsmen only kidnap children to make money through ransom.
He, therefore, submitted that it is unfair to compare the two groups.
Gumi called for "fairness" in the comparison between the two groups, saying one "is killing our gallant men" while the other is "kidnapping children to make money and not to kill them".
He said: "IPOB is attacking the police, the army, Independent National Electoral Commission (INEC) and other government institutions; killing our men in service."
"And the herdsmen are kidnapping children not to kill them but to get money; so how can you compare somebody who is killing our gallant men directly to somebody who is kidnapping children to make money and not to kill them. Look, we need some fairness in what we are doing."
Meanwhile, the lawmaker representing Daura Federal Constituency of Katsina State in the House of Representatives, Fatahu Muhammad has declared total support for the decision of the federal government to ban Twitter operations in Nigeria.
According to the legislator, social media as a whole is preventing Nigerians from focusing on the real problems and chasing illusions.
He added that if Twitter had not been suspended after it pulled down a tweet by President Muhammadu Buhari, many people and organizations would have continued to insult the sovereignty of Nigeria.
Muhammad spoke on Tuesday during the investigative hearing organized by the House joint committees on Information, National Orientation, Ethics, and Values alongside the National Security, Justice and Commerce, on the suspension of Twitter.