Breaking: Senate Passes N895bn Supplementary Budget For Second Reading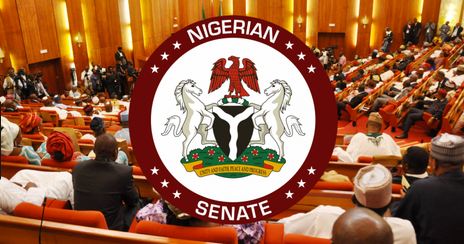 The 9th Senate on Wednesday passed the 2021 Supplementary Appropriation Bill of N895, 842, 465, 917 for the second reading.
The budget was passed for second reading a day after the President of the Senate, Ahmad Lawan read President Muhammadu Buhari's letter seeking the Red Chamber's approval of the budget.
The supplementary budget contained funds to purchase military equipment and the COVID-19 vaccine programme.
The Senate President after the budget was passed for second reading, referred it to the Senate Committee on Appropriations, to report back on Tuesday.
The details of the supplementary budget showed that the Executive proposed to fund N45.63 billion of the N83. 56 billion required for the COVID-19 vaccine programme.
The balance of N37. 93 billion required for COVID-19 vaccines, salaries and other health-related expenditures totalling N41.6 billion and N48.2 billion recurrent component of defence and security will be funded by borrowing N135 billion from some special reserve levy accounts.
The Executive also proposed to fund the balance of N722.4 billion for capital expenditure on defence and security and capital supplementation from new borrowings in the absence of any supplementary revenue sources.