Abaribe Rocks 'The Dot Nation' T-shirt To Senate [Photos]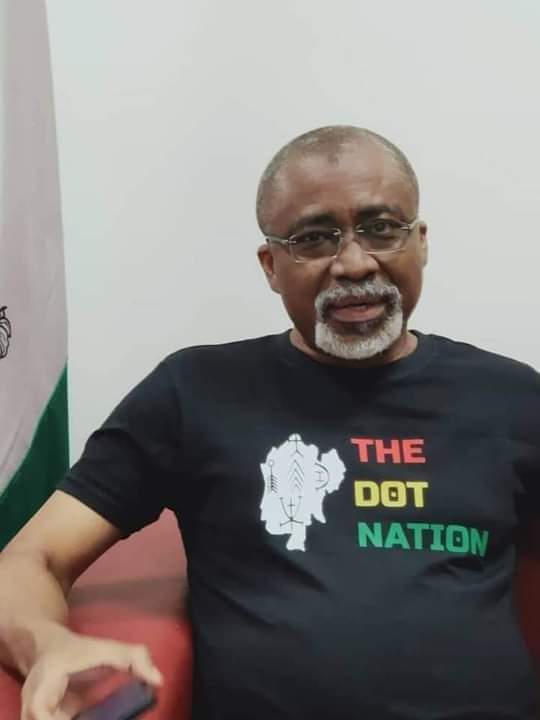 Senate Minority Leader, Enyinnaya Abari has been spotted wearing 'The Dot Nation' T-shirt which emerged after President Muhammadu Buhari described the Indigenous People of Biafra (IPOB) as "a dot in a circle".
Recall that the president, during an interview with the Arise Television, a week ago, said that the proscribed group is like "a dot in the circle" that not have anywhere to run to should it secede from Nigeria.
He had said: "That IPOB is just like a dot in a circle. Even if they want to exit, they will have no access to anywhere.
"And the way they are spread all over the country, having businesses and properties, I don't think IPOB knows what they are talking about.
"In any case, we say we'll talk to them in the language that they understand. We'll organise the police and the military to pursue them."
Following Buhari's controversial comment, many Igbos, particularly the youths have continued to register their grievances, reprimanding the president for making such a description.
Many of the aggrieved Igbos, particularly the agitators have customized their T-shirts with the inscription 'The Dot Nation' in anticipation of the realization of Biafra nation.