Igala Will Not Be Part Of Biafra – Group Tells Nnamdi Kanu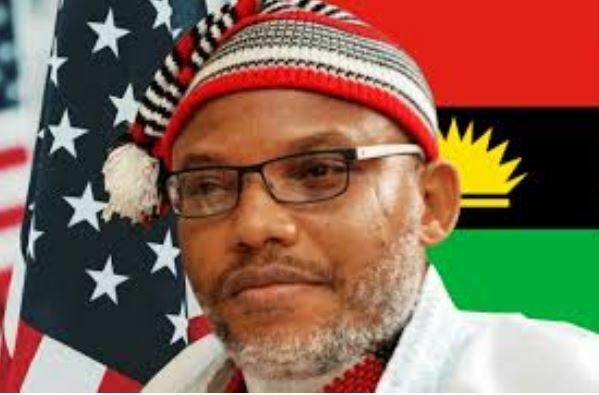 The Chairman of the Igala Cultural Development Association (ICDA) working committee, Comrade Enemona Omattah has stated that the Igala tribe will not be part of Biafra.
Omattah called on the outlawed Indigenous People of Biafra (IPOB) to count the Igalas out of any plan to secede from Nigeria. He made this known to newsmen in Lokoja on Monday.
He said: "We are not part of their agitation. IPOB and Biafra cannot annex Igala nation. We are calling on Igbo people to stop including Igala land in their map."
"During the Nigerian Civil War, Emeka Ojukwu-led team bombed Igala land. Our land was actually attacked. The people that attacked us years ago cannot come around now and claim we are part of them. We are not part of Biafra. We will never be part of Biafra. Though we do business with them and even intermarry, that does not mean we are part of them."
"We believe in the Nigeria Project. We believe in the leadership of Nigeria nation. We have our issues with the Nigeria nation but we are not antagonistic. We will address our issues at the appropriate time, not by carrying guns and fighting. We believe in the corporate existence of Nigeria.This is the position of Igala nation."
Meanwhile, the #EndSARS protester who was delivered of a baby in prison, Kemisola Ogunniyi, has been granted bail and released temporarily.
Naija News reports that she was released from Surulere Prison in Ondo East Local Government on Tuesday afternoon.
A judge of an Ondo State High Court had granted her a N10 million bail on Tuesday but ordered that she should be allowed to attend her child's naming ceremony even before fulfilling her bail condition.
Ogunniyi is currently on her way to Akure, the state capital, where her temporary freedom will be ratified by Justice Omolara Adejumo.
She is expected to return to the prison after the naming ceremony.
The 18-year-old was arrested last year for allegedly vandalising property during the EndSARS protest which took place in Akure, the state capital.
Ogunniyi, who was two months pregnant at the time of her arrest, gave birth to a baby boy on Wednesday, June 16, 2021.
She alongside other suspects were charged with arson, riotous assembly, stealing and malicious damage.