Restructuring: Buhari Not Well Informed – S/South Governors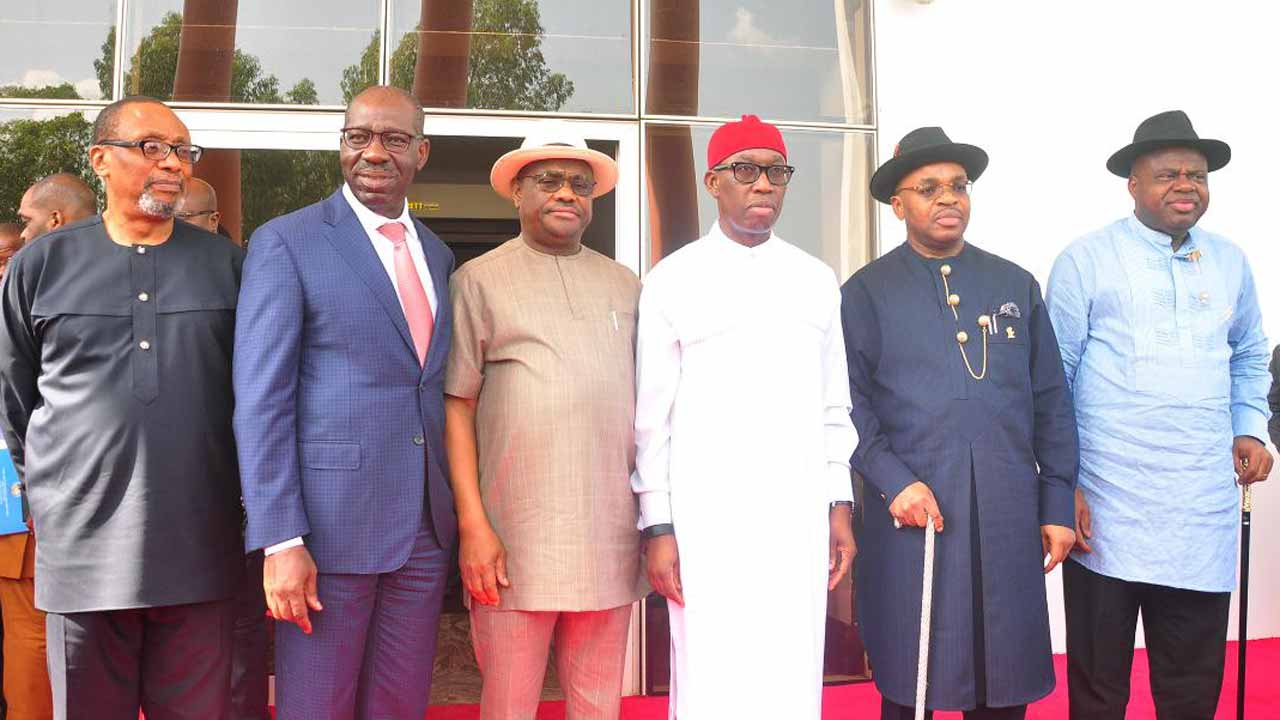 The Southsouth Governors Forum has reacted to President Muhammadu Buhari's latest comments on restructuring the nation.
Naija News reports that at an event over the weekend, Buhari stated that those agitating for separation and canvassing for restructuring are naive and ignorant of war.
He said that most people carrying the subject of restructuring do not even understand what they are talking about.
And again, those who are discussing restructuring, my question is that what are you going restructure?" Buhari asked.
He added: "If you ask many Nigerians what are they going to restructure, you will find out that they have nothing to talk about. Some of them have not even studied the 1999 constitution. The 1999 constitution is almost 70 to 80 percent 1979 constitution."
But reacting, the chairman of South-South Governors Forum, Dr. Ifeanyi Okowa, who spoke through his Chief Press Secretary, Mr. Olisa Ifeajika, said Buhari is not informed on what restructuring entails.
He said: "I don't know who is not informed here. Restructuring is not about dividing the country into regions as it were.
"Restructuring is a lot of things; true federalism. We can't be a federation with the way things are, and with so much power at the centre and the centre does less than even local government areas.
"That is why people are calling for restructuring to whittle down the power at the centre and give more powers to the states because they do more work.
"Restructuring includes security. If the federal security apparatus cannot cope with the security challenges and you allow states to have their police outfits, up to community policing, it is also restructuring.
"Restructuring includes good allocation formula from the federation account so that there will be equity. Maybe they are just thinking that restructuring means dividing the country, creating states. No, that is not all.
"In a federation, the federating states should have an entitlement. You are producing oil, oil royalty should go to you as much as it is going to the centre; that is what the people are talking about.
"Restructuring is all-encompassing. The Federal Government has not even done one aspect of it. So they don't know what they are talking about. The 17 Governors of the Southern states have come together and talked about restructuring, they are not just joking.
"They know what they are talking about; they are very involved and other people have started talking about it. Alhaji Atiku Abubakar brought it to the front-burner about five, six years ago.
"Atiku Abubakar could not have been uninformed and every other person talking about it. Professor Wole Soyinka, two weeks ago, said if the country did not decentralise, it would disintegrate.
"So I do not know which Nigerian will talk about restructuring now that will make meaning other than what prominent persons have spoken about. Very many Nigerians have talked about it even those in diaspora and that is what restructuring is all about, going back to the basics and doing the needful."