Police Recover Deadly Charms, Guns From IPOB members [PHOTOS]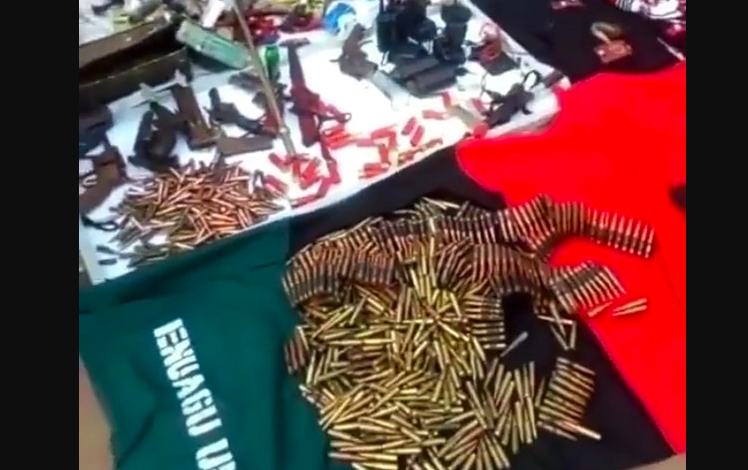 The Nigerian Police Force, on Monday, paraded several arms and ammunition recovered from arrested and neutralised members of the Indigenous people of Biafra, IPOB.
This development comes after IPOB leadership announced a collaboration with a separatist movement in Cameroon in the areas of training for combat operations and arms exchange.
It was gathered that While IPOB, through the Eastern Security Network (ESN), is fighting for the Biafra republic, the Ambazonian War of Liberation (AWL) and Ambazonia Defence Forces (ADF) are pushing to break away from Cameroon.
Recall that the leadership of AWL had on April 10, 2021, announced that they have established a relationship with IPOB towards pursuing a common goal of political and economic liberation.
During a virtual meeting shared on social media, the IPOB leader, Nnamdi Kanu and the leader of AWL, Dr Lucas Cho Ayaba, revealed plans to work together in the struggles for their two regions.
Both Kanu and Ayaba are spearheading the insurrections from abroad.