Fani-Kayode: How Youths Tried To Kill One Another To Work For Me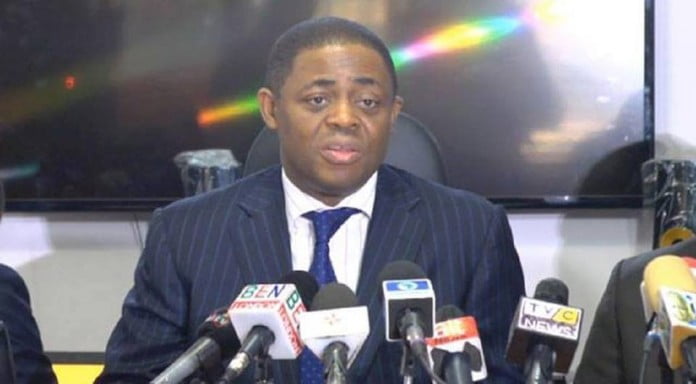 Former Aviation Minister, Femi Fani-Kayode has narrated how two youths attempted to kill each other with poison to get a job.
In a post on his Twitter handle on Monday, the former minister accused youths of being the architects of their own problems, citing unemployment and other crises facing them.
According to the PDP chieftain, youths need to "spend their resources in trying to come together".
The tweet reads, "I am convinced that this generation of Nigerian youths are their own worst enemies. It is pitiful.
"They need to spend their resources & energy into trying to come together rather than to undermine & denigrate one another. Some of the things I have seen and heard are shocking.
"We had slots for three jobs for youths. 200 graduates applied for those three jobs. After 50 were shortlisted 10 were chosen for interviews.
"They all came. Two out of the 10 attempted to kill one another with poison in order to increase their chances of getting one of the three slots".
Meanwhile, Fani-Kayode, at the weekend, met with the Governor of Kogi State, Yahaya Bello to discuss the state of things in the country.
The former minister who disclosed this in a post on his Twitter account on Monday said the outcome of the meeting would be revealed subsequently.
He expressed optimism that amid the challenges affecting the country, "Nigerians will have every reason to smile again".