Northern Elders React As South East Govs Disown Nnamdi Kanu, IPOB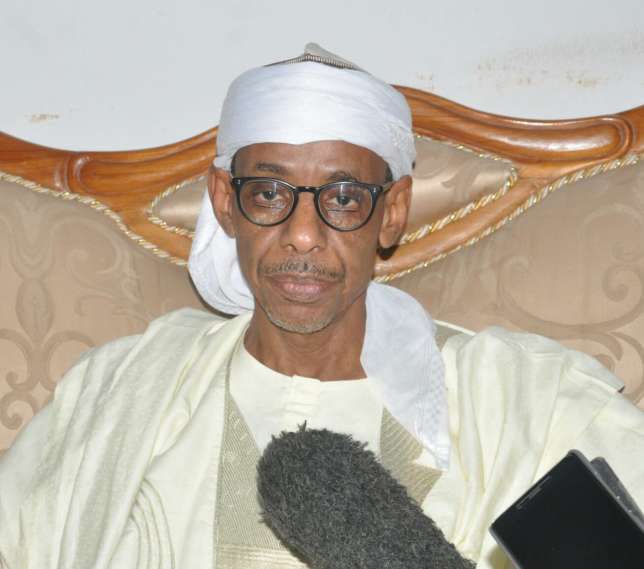 The Northern Elders Forum (NEF) has hailed leaders from the South-East for condemning the violent secessionist agenda of the proscribed Indigenous People of Biafra (IPOB).
Naija News earlier reported that the governors and leaders on Saturday said they are against agitations for Biafra by IPOB leader, Nnamdi Kanu.
In a communique issued after a meeting in Enugu State, the South-East Governors disclosed that they believe in one united Nigeria under a platform of justice, equality of rights, fairness, love, and respect for one another.
Reacting in a statement on Saturday, NEF spokesman, Hakeem Baba-Ahmed, hailed the South East leaders for listening to their advice on IPOB secession threats.
Baba-Ahmed said NEF had challenged the leadership of the Igbo in Nigeria and diaspora to distance themselves from the activities of IPOB or run the risk of "looking as if they are escorting the IPOB agenda or it is actually theirs."
He said: "We welcome this development, we think it is in the right direction and we think it will serve the purpose of bringing the Igbo community in Nigeria and outside as well as their politicians into the mainstream of Nigerian politics."
Baba-Ahmed noted that IPOB, like insurgency, banditry and kidnapping represents an existential security threat in Nigeria and called on all elites from all parts of the country to condemn insecurity no matter the political motivation.
"It won't solve everybody's problem if one part of the country condemns it and another part of the country is either mute or indifferent about it and I'm talking about all types of insecurity," he said.
Speaking on the promise of the South-East governors to protect other Nigerians living in the zone, the NEF spokesperson said: "We welcome the additional commitment to protect northerners and all other Nigerians, wherever they are.
"Northerners have respected the rights of Igbos to live in peace in the north. Through all these traumatic development in the last few months, we haven't received a single account of any Igbo being molested.
"We encourage northern communities to continue to live with the Igbo, to provide them with protection and welcome them. This is how it should be."
NEF also urged the southeast governors to bring members of the northern communities in the east close to them adding that the NEF hopes to intensify its engagement with Igbo socio-cultural groups and political leaders in the next few days or weeks.