Don't Be Insensitive To Nigeria's Unity – PANDEF Tells Buhari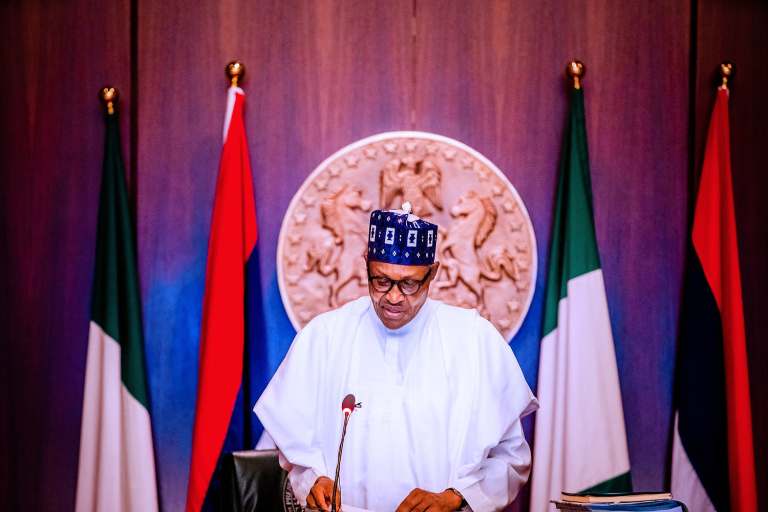 The Pan Niger Delta Forum (PANDEF) has asked President Muhammadu Buhari not to be insensitive to the unity and stability of the country.
PANDEF spokesman, Ken Robinson, made this known in a statement while reacting to a comment by the Executive Secretary of the Revenue Mobilisation Allocation and Fiscal Commission (RMAFC), Mohammed Shehu.
Shehu, who had represented President Muhammadu Buhari, on Saturday, at the launch of the Kudirat Abiola peace foundation in Kaduna, had said those calling for restructuring are ignorant of war.
He added that those calling for restructuring are very naive or even mischievously dangerous because Nigeria is a dominant force in West Africa.
But according to PANDEF, the statement made by Buhari's representative is insensitive and callous, adding that it is just a matter of time before the country restructures itself.
The statement reads: "The President's statement indicts not only his party, the All Progressives Congress, APC but himself, as well. It speaks to the fact that they are either dishonest or incoherent and confused. How could a President whose party constituted a Committee on restructuring that was chaired by one of his governors, Mallam Nasir el-Rufai, of Kaduna State, make such comments?
"That the President could make such comments, though through a representative, at the launch of a Peace Foundation in Zaria, Kaduna State, reflects the core of the nation's problems at this time."
"While noting that the northern part of Nigeria receives more revenue than the south, the forum accused the RMAFC of being against restructuring because they are "benefiting from the flawed military imposed 1999 Constitution".
"Nigeria is in distress but the federal government has maintained the ostrich policy; refusing to accept the obvious, rather choosing to, un-presidentially, disparage patriotic and well-meaning Nigerians who proffer suggestions to resolve the challenges confronting the nation," the forum said.
"Just like the ancient writers inferred, they have eyes but they don't see, they have ears but they don't hear. The stark reality is that if we do not restructure Nigeria, the country will restructure itself."