Bagudu Reacts To Abduction Of Kebbi Students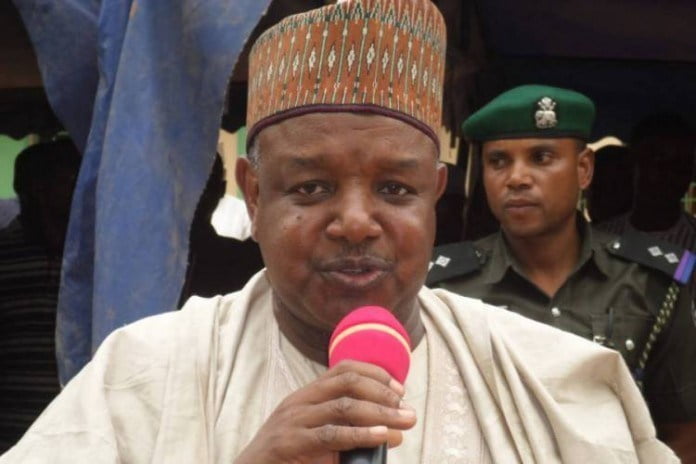 Governor Atiku Bagudu of Kebbi State has reacted to the kidnap of some students of the Federal Government College, Birnin-Yauri.
Naija News had reported that the bandits, who rode on motorcycles, stormed the school from neighbouring Rijau forest in the early hours of Thursday.
Speaking with parents of the kidnapped students on Friday, Bagudu said the state government provided maximum security to guard the school when they got information about the proposed abduction.
In a statement released by his spokesperson, Yahaya Sarki, governor Bagudu said efforts are ongoing to ensure that other students in captivity return safely.
Bagudu said he took responsibility as a governor to protect its citizens including the students by deploying additional security operatives to the school axis.
He noted that the bandits unexpectedly came in their hundreds, overpowered the security operatives and took a yet-to-be-confirmed number of students and teachers.
The statement reads: "The gunmen overpowered the officers.
"The state government will do everything humanly possible to bring these children and the staff back safely.
"Since this unfortunate incident occurred, all hands are on the deck to ensure that our children and the staff are rescued alive, hale, and hearty.
"This abduction was a brazen and tragic incident, where bandits confronted the policemen who were providing security to the school. Unfortunately, they made away with some students and teachers. It is an unfortunate incident.
"About two weeks ago, there was the news of bandits' movement and they were sighted around this area. We consulted with the federal authorities here who told us that the school has about two weeks to finish its terminal examinations. It was agreed that if security can be stationed in the school, it is better to support the children to finish their examinations before going home.
"The police commissioner had deployed 22 security operatives from the special anti-terrorism task force, prior to the attack. They were around even during the attack yesterday. Unfortunately, they were overpowered, because on different accounts, the bad elements came in hundreds," the statement also reiterated.
"These children are all ours and we are obliged to pray to seek for their safe return. I am glad that the parents who also spoke expressed courage.
"They have also acknowledged that the security agents did the best they could and they are still doing their very best, Equally, the school authorities, principal, teachers and other staff. By God's grace, our children will come back to us."