Tragic – Ogun Govt Reacts As Ikeja Tanker Explosion Destroys Its Property
The government of Ogun State has described as tragic, the tanker explosion which hit the Ogun State Property and Investment Corporation (OPIC) plaza in Ikeja, Lagos State.
Naija News reports that the OPIC plaza though located in Lagos, is owned and managed by the Ogun State government.
It will be recalled as earlier reported by this news platform that three people were killed while 13 others sustained injuries on Thursday night, following a tanker explosion in Ikeja, Lagos state.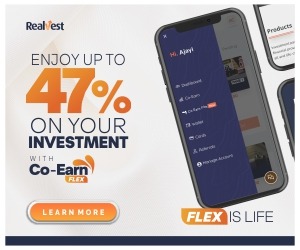 The explosion occurred around the Sheraton Hotel area, located on the Mobolaji Bank Anthony way in Ikeja.
The resulting fire travelled with the wind to the premises of Ogun State Property Investment Company (OPIC) Plaza besides Sheraton Hotels, which houses different commercial outfits including a Chinese Restaurant,"
It was gathered that the impact of the explosion was felt inside buildings in the government residential area (GRA) axis of Ikeja.
Reacting to the incident, the Managing Director of OPIC, Abiodun Fari-Arole in a statement on Friday, expressed sadness over the development.
Fari-Arole who commiserated with the families of those affected added that preliminary reports show there are casualties and serious injuries from the explosion.
He however commended Fire Service and other security agencies who worked tirelessly to bring the situation under control.
"We also appreciate the efforts of security officials who did not allow hoodlums to take advantage of the incident," he noted.
He added that OPIC management will await the report of the investigation.
Meanwhile, the National Bureau of Statistics (NBS) says Nigerian consumers paid more for the purchase of Premium Motor Spirit (PMS), commonly called petrol, National Household Kerosene and Automotive Gas Oil (diesel) in May.
In its Petrol, Cooking Gas, Kerosene and Diesel Watch Reports for May 2021 released on Friday, the NBS said the prices paid for Liquefied Petroleum Gas (Cooking Gas) were mixed, depending on the volume of the cylinders.
According to the bureau, the price paid by consumers for premium motor spirit (petrol) increased MoM by1.01 per cent to N168 in May from N166 in April.
Source: Naija News