NDDC Has Failed To Live Up To Its Responsibilities – Obaseki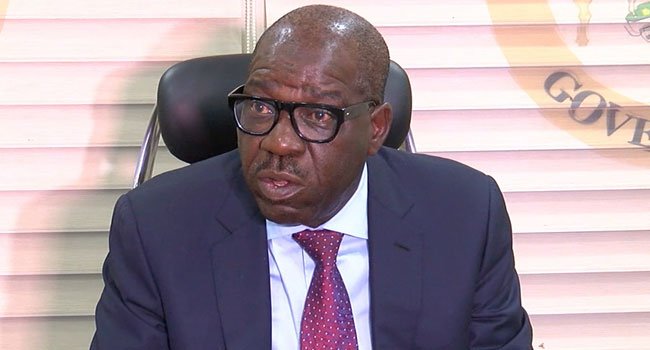 Governor Godwin Obaseki of Edo State says the Niger Delta Development Commission, NDDC, has not created much infrastructural development in Niger Delta and has failed to raise the standard of living of the people.
Speaking on Thursday in Benin City when he received the Odiowere and elders of Ugha Quarters of Urhonigbe Town in Orhionmwon Local Government Area of the state in his office, Obaseki said the commission has not lived up to its responsibilities.
The governor, represented by his Chief of Staff, Osaigbovo Iyoha, reassured that his government would sustain ongoing infrastructure projects across the state to boost economic activities and improve the lives of the people.
"In a normal system, if the NDDC has lived up to their responsibility and done the right thing, the government will not need to do the same project. We don't duplicate work, it amounts to a waste of funds.
"NDDC left the road in a worse shape than it was before the construction started. It is not an excuse to allow the people to suffer due to the failure of an agency to perform its statutory responsibility.
"As soon as possible, we will send government agencies to check the state of the road and report back. We will do something quick for our people at Urhonigbe because we know that our people are predominantly farmers.
"We will deploy officials from the Ministry of Infrastructure to examine the state of the road to enable us to undertake palliative measures before providing a permanent solution to the road. As an administration, we will do our best to ensure that the people of the community feel the impact of the government."