Makinde Reacts To Ibadan NURTW Violence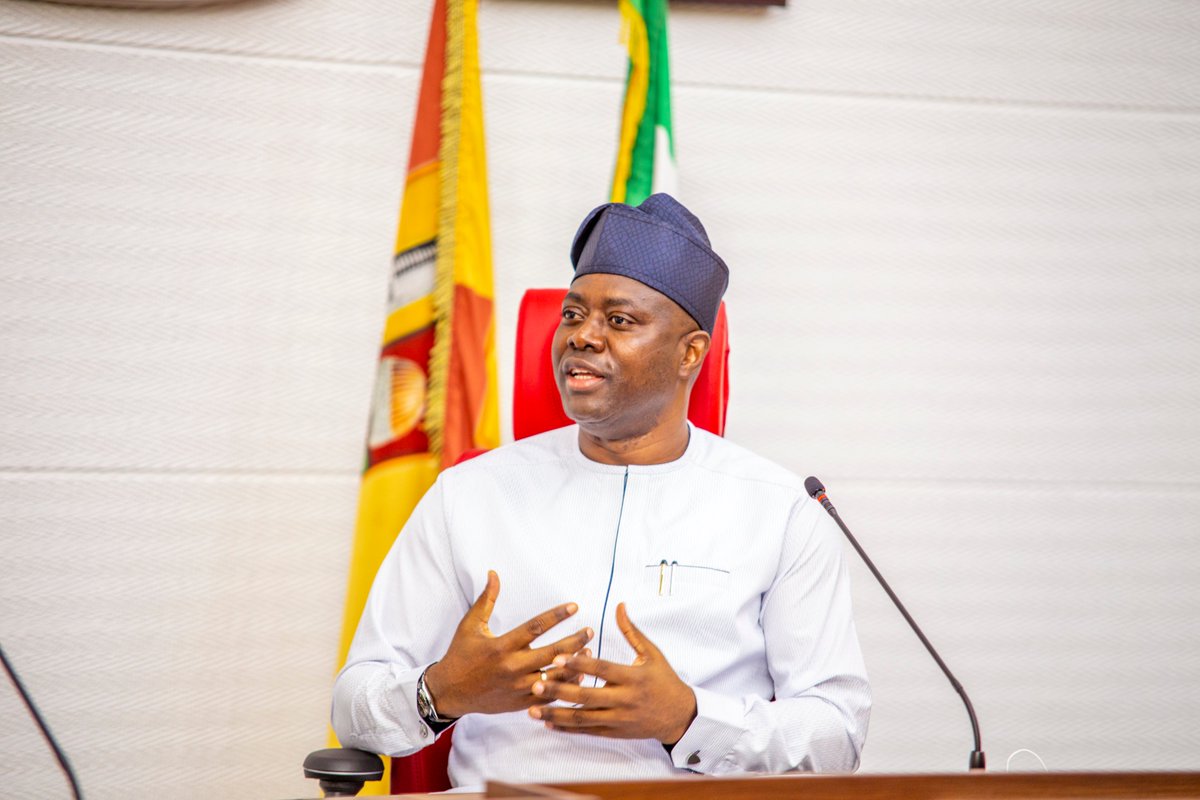 Governor Seyi Makinde of Oyo State has promised to rid the area of cultists as well as review the state's transport managers known as Park Management System (PMS).
Makinde made known these line of actions when, on Thursday, he toured the Iwo Road scene of the violence.
While condemning Wednesday's violence, Makinde vowed to ensure that all those behind the Iwo Road incident is brought to book.
In the meantime, the Oyo governor said he had ordered investigations into the crisis.
With some phone sellers being victims in the crisis, Makinde said he will meet with them to determine what form of assistance they will receive.
Makinde said: "I visited the scene of the Iwo Road incident this morning. The loss of lives during the incident that occurred is unfortunate and should never have happened.
"I give you my word that we will ensure that everyone involved in the dastardly act is brought to book.
"I have ordered investigations. In the meantime, we will sanitise the area behind Iwo Road where cultists congregate and review the Park Management System.
"We have also informed the phone sellers to choose representatives who will discuss how we can assist them."
Meanwhile, Senator Ifeanyi Ubah (YPP-Anambra South) has expressed confidence that the Anambra governorship election would go ahead despite mounting security challenges.
Naija News reports that the Southeast has been rocked with many killings. The Nnamdi Kanu-led Indigenous People of Biafra (IPOB) has been accused by security agencies of carrying out the attacks and killings.
Speaking to newsmen on Wednesday, Senator Ubah said that the current insecurity in the region would not affect the conduct of the polls.
"We are used to holding elections during crisis situations. This is a constitutional process that must be completed. We will do everything possible to make sure that we have a very smooth poll on November 6," he said.
The lawmaker dismissed reports that his party, the YPP, was behind the crisis rocking the region contrary.
He said: "The YPP has the blessings of God and everybody needs to queue behind the party. We meant well for Anambra State. Other parties didn't mean well for the Anambra State that's why they are having a crisis.
"For them to be having a crisis means that their foundation was not solid. We don't have any crisis in the YPP and we are very strong. We are not behind their predicament."