Kebbi Students: 'Our Principal's Action Is Suspicious' – Teacher Reveals In Voice Note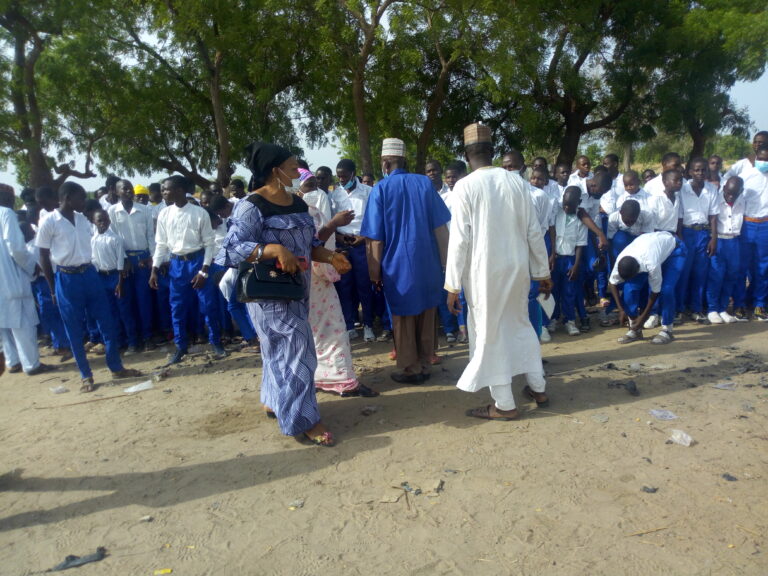 One of the teachers of Federal Government College, Birnin Yauri, Kebbi state where bandits attacked and kidnapped scores of students on Thursday, said the school principal could be held responsible for the abduction.
The teacher who identified himself as Usman in a voice note obtained by our correspondent on Friday said the school principal's action before the arrival of the bandits is suspicious. According to him, the bandits had sent a letter to notify the school of their coming.
Usman said the principal should have let all student go home since he was aware of the bandits coming. The school teacher who revealed that he had to hide inside a ceiling in one of the classes said the government could hold the principal responsible for the abduction of the children.
Translation:
"Malam Usman, I heard that bandits entered your school today"
"Yes, So pathetic Abdulazeez,"
"Are they much"
"Sure, they came in hundreds with ammunitions"
"They kidnapped about 80 students including teachers, even my boss was taken"
"Hope they didn't kill anyone", Abdulazeez asked.
He responded; "They killed one Mobile police officer, locked the school gateman,"
"Sincerely the mobile police officer at the school tried their best but they were overpowered by the bandits due to the kind of weapons with them".
"They came with their personal vehicle"
"The most pathetic part of the story is that they had notified the school of their coming but the school head was hell-bent and refused to let the students stay in their closet,"
"The government am sure could suspect that he is an accomplice in the attack because he was aware that they will come and he put the lives of students and staff at risk", Usman added.