'Run For Your Life' Nigerian Police Tells Lady Who's Brother Threatened With Death Over Inheritance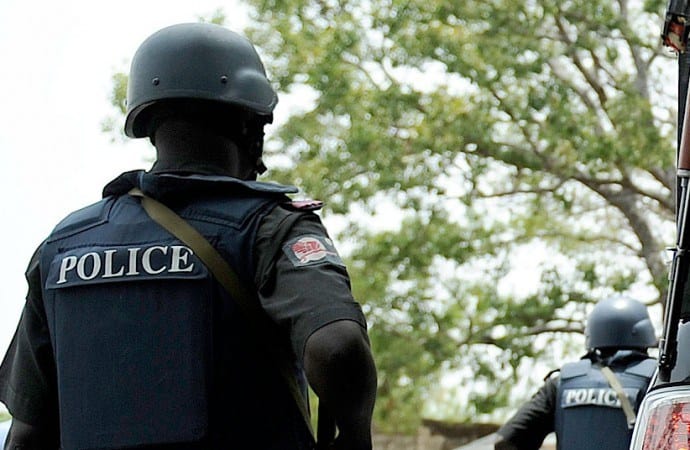 A Nigerian lady identified as Ladimie has taken to the microblogging platform to narrate how security operatives advised her to run for her life after she was threatened by her brother over her late parent's inheritance.
According to Ladi, her brother had threatened to kill her as he did with their parent. The lady also revealed how the police tried to extort her to perform their duties.
Narrating the ordeal, she wrote;
"One of my brother just told me he'd kill me and my other brother just as my parents died. He was the last person my mom had an argument with before she fell ill and died. My dad died too the following week. He just said this midnight, that just like our parents, he will kill us.
I wouldnt want to take this lightly that's why i posted it here. Havent had an opportunity to take his picture, but i'd do that as soon as i can. I thought i should post it here in case anything happens to me and my other brother. His name is Akinwale Akinnawonu
I have just gotten back from the police station. I was able to see the DPO through the help of some remarkable people on here. I have made my statement and the DPO has assured me that I should alert them and come back to the police station as soon as he gets back from work.
The police in turn have told me shortly after I left the DPO's office that for them to mobilize their men, I should know about what mobilizing mean (Buy fuel, give their men allowance for them to be able to carry out their supposed duty.) Some were even saying they didn't plan to do night today, for them to come down and pick him up for threat to life, means I'd have to pay more.
This is Nigeria! I am tired! I'm exhausted! I have started already, I can back out at this point. Backing out mean I have resigned to fate. Less I forget, the police said I should run for my life and leave the house cos there nothing they can do if he decides to kill s. But where would I go?"