Oduduwa: No Elections In S/West, Yoruba Leaving Nigeria – Sunday Igboho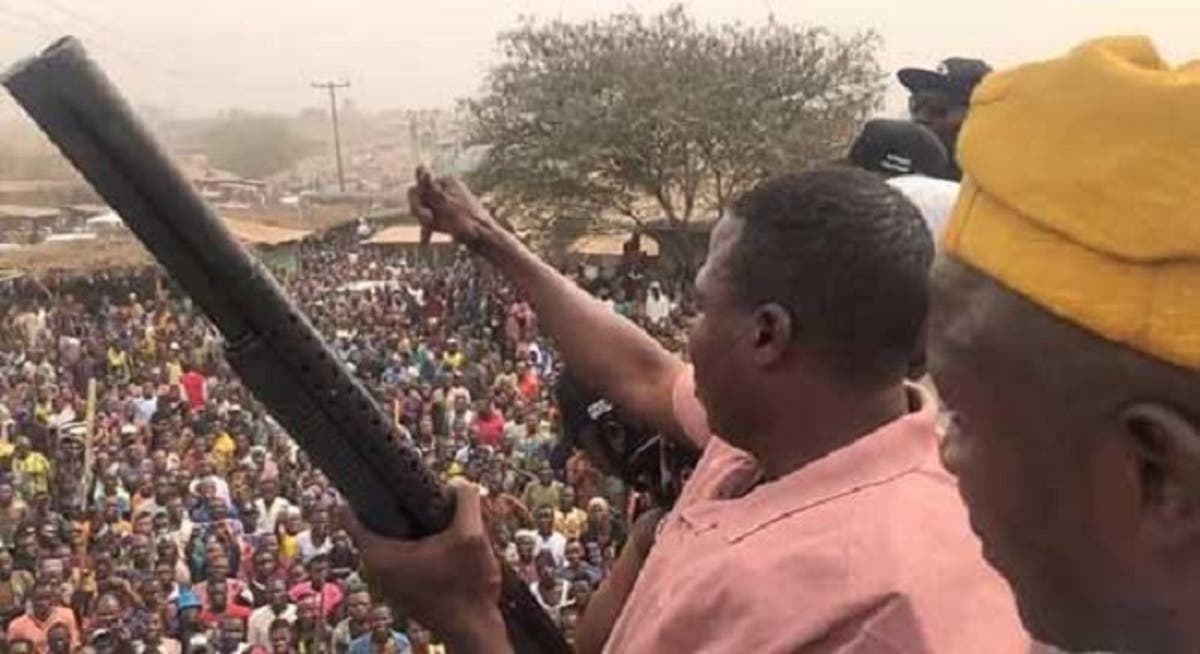 Yoruba activist, Sunday Adeyemo, popularly know as Sunday Igboho, has insisted that there won't be an election across the southwest region come 2023.
Naija News reports that Sunday Igboho made this known in an interview anchored by his spokesperson, Oluyomi Koiki.
"Marriage is not by force. We can't live with you again. The Yoruba nation is a vehicle of salvation and I want all Yoruba to board the vehicle and have their seats," he said.
Sunday Igboho also vowed that there is no going back on the agitation struggle.
"How can we go back when we are almost at our destination? Those who have not joined us should do so now because there's no election come 2023. Yoruba will go," he added.
Speaking further, the activist issued a fresh eviction notice to killer Fulani herdsmen in the South-West.
While stressing that he will ensure they are all smoked out of the forests very soon, Igboho said that he would never give any order without monitoring compliance.
Igboho also insisted that no governor can stop Yoruba nation rally, noting if any governor says that, it will not be obeyed because Yorubaland belongs to all Yoruba indigenes.
According to him, the issue of agitation for the Yoruba nation is non-negotiable and no Jupiter can stop it