NCoS CG Nababa Redeploys 7 Prison DCGs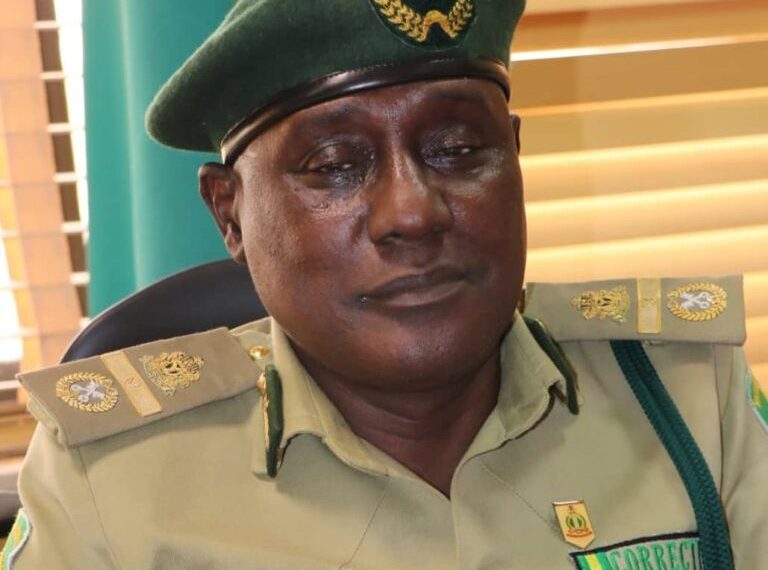 The Nigerian Correctional Service has in a bid to reposition the service, redeployed seven deputy comptroller generals, Naija News reports.
The NCoS in a statement released through its spokesman, Francis Enobore, noted that the service is injecting new ideas into the management of departments and implementating the NCoS Act 2019.
The DCGs redeployed by the Controller General of the NCoS, Haliru Nababa, include DCG Tunde Ladipo from Non-Custodial to Health and Welfare; Sylvester Nwakuche, formerly of Training and Staff Development, takes over as DCG Non-Custodial; Emilia Oputa Adaobi is DCG Covering Duty Training and Staff Development.
Uche Nwobi is DCG Inmates Training and Productivity; Akinjijonwi Tosin is DCG Works and Logistics; Ahmadu Adamu is DCG Human Resource; Ahmadu Magaji is DCG Finance and Account.
Naija News understands that Nababa decorated the newly-promoted personnel on Wednesday, June 16 at the service headquarters.
The CG assured that plans are underway to facilitate the early payment of promotion arrears. He said: "Promotion is a call for higher responsibilities, dedication to duty and loyalty. Therefore my administration expects no less from officers and men across the board,"
Permanent Secretary, Interior Ministry, Shuaib Belgore charged NCoS officials to ensure the protection of custodial facilities nationwide.
Meanwhile, the new spokesperson of the Nigerian Army, Brig.-Gen. Onyema Nwachukwu, had said that guns alone can't stop the prevailing security threats across the country.
Naija News reports that Brig.-Gen. Onyema Nwachukwu stated this on Wednesday while taking over as Director, Army Public Relations at the Army Headquarters.
According to the Army spokesperson, the myriads of security challenges in Nigeria required a multifaceted approach to surmount.