Insecurity: FG Should Be Blamed Not Governors – Gov. Masari Tells Buhari
Follow @naijanews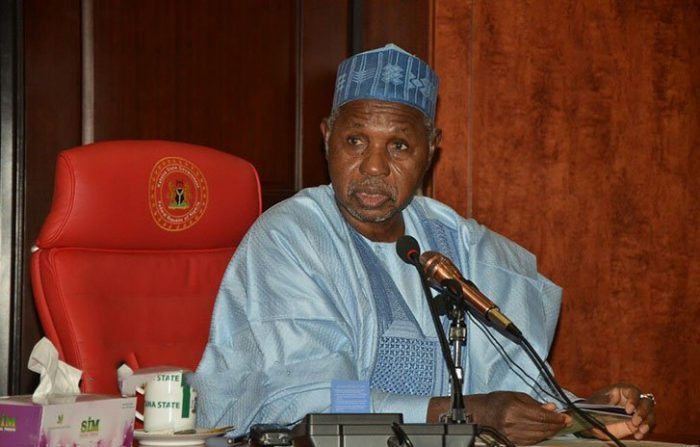 President Muhammadu Buhari has been condemned by the Governor of Katsina State, Aminu Masari, for claiming the security challenges in the country is due to the failure of states and local governments.
Buhari during an interview with Arise TV had said, governors and local government chairmen are voted to meet the needs of their people.
He charged governors to stop running to Aso Rock every time and face the security issues in their states.
Governor Masari while speaking with newsmen said it is wrong for the President to blame states and local governments.
"It is the responsibility of the Federal Government to ensure the protection of lives and property of citizens in all nooks and cranny of the country."
"In the Constitution of the Federal Republic of Nigeria, the issue of security is under the Exclusive List so it is the responsibility of the Federal Government and states can only complement and this is what we have always done and are still doing."
"Based on provisions of the Constitution, the blame should go to the Federal Government for the general state of insecurity in Nigeria."
Follow @naijanews