Restructuring: Give Each Region Vice-President – Umahi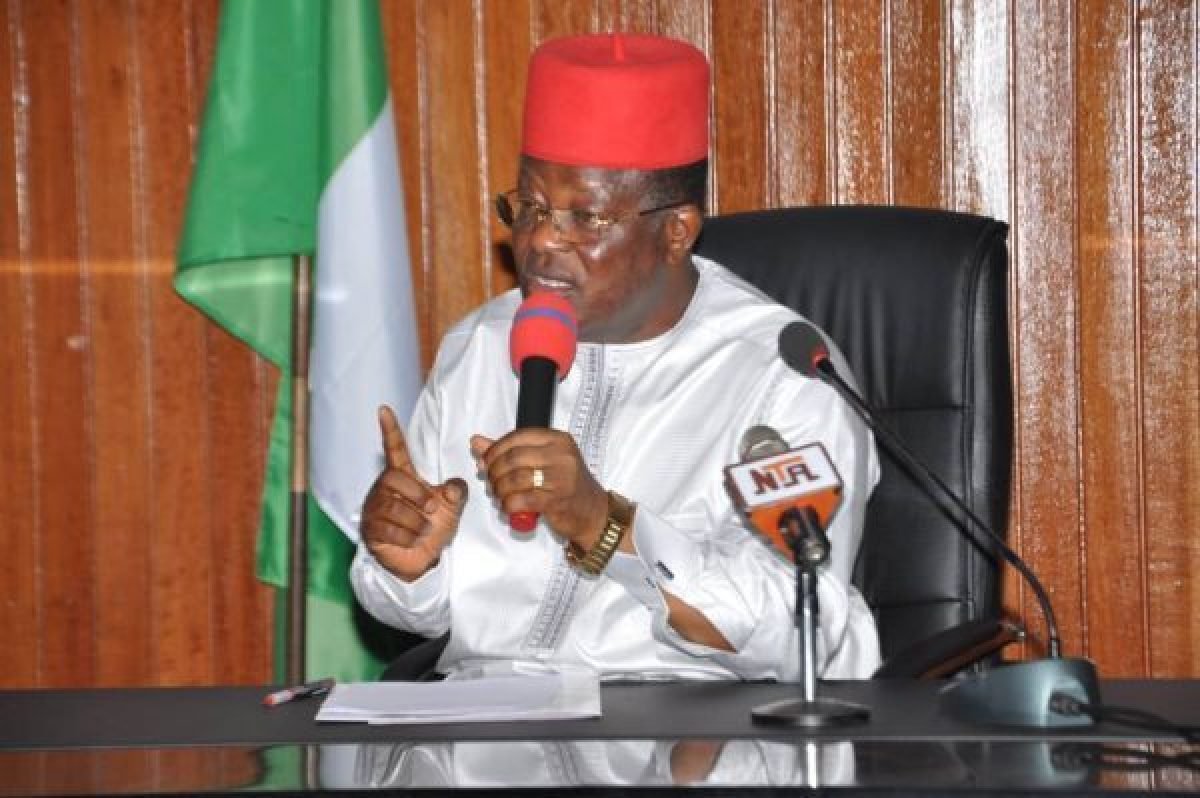 Governor David Umahi of Ebonyi State has called for the restructuring of the country in a way that all geopolitical regions will have its own vice-president.
Speaking in an interview with Channels TV, on Monday, the governor said this woild douse the tension in Nigeria.
According to the chairman of the South-east governors' forum, six vice-presidents will be a major step towards restructuring.
"Well, I have a different view about this restructuring thing. My position about restructuring — for example: there are certain valid suggestions that have been made, to have six vice-presidents in the country," Umahi said.
"Each one is kind of coming from each of the geo-political zones. Tension will go down. This is very important."
He also advocated for what he described as "administrative restructuring", in which more powers and responsibilities will be devolved to sub-national governments.
"Now, I will recommend administrative restructuring, which is making sub-national governments to be strengthened — devolving power and responsibilities to sub-national governments; abolishing the local governments," he added.
Meanwhile, Dave Umahi has said the southeast governors' forum would meet with youths of the region on Saturday.
He stated that leaders of the region were opposed to secessionist agitations in the part of the country.
While stating that leaders were ready to know the grievances of the youths, the governor claimed that President Muhammadu Buhari and his ministers might not be aware of all cases of marginalisation of the Igbo people.
Asked if the governors' forum discussed the agitations for secession and call for a national dialogue and restructuring at a security meeting held recently.
Unahi said, "A section of South-East youths is saying that there is marginalisation, maltreatment of the people of the South-East and they want a country of theirs. Our position as leaders is to say, 'who did you discuss that with? And that we are better in a united and fair Nigeria.
"So, we do not accept their position in terms of secession. But we can as leaders listen to them and that is what we are going to do on the 19th of this month."