Reactions As Nigerian Graphic Designer Makes An Obituary Of Himself For Advert
A young man identified on Facebook as Eric Abban, 18, has caused a stir after he made an obituary poster of himself as an advert of him.
Eric who's actually a novice and searching for a mentor in graphic designing had designed an amateur poster while trying to showcase his skills to the prospective mentor.
 Sharing his work on a Facebook group of graphic designers, Eric wrote;
"Am visual art student this is my design work please who can help me right now because i want to be a graphic designer in my life."
See photo below;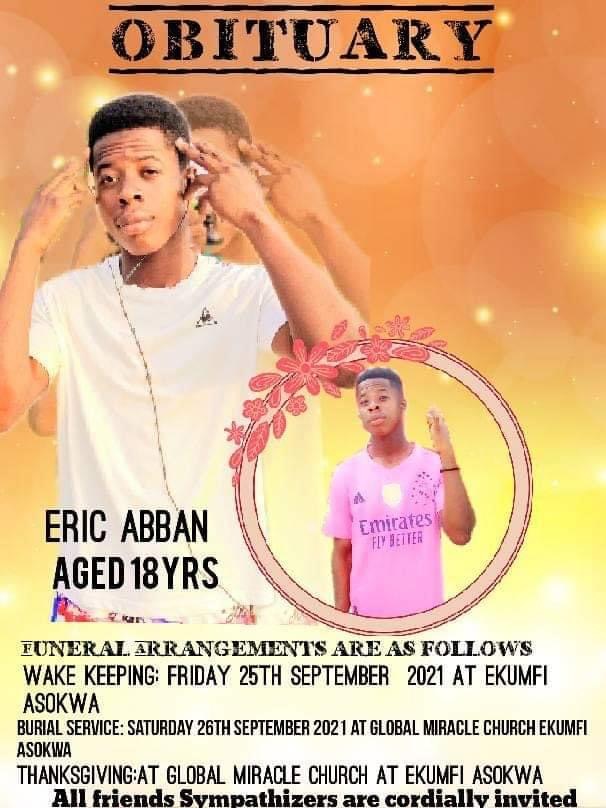 See comments below;
@Opalu wrote; 'If he was that good, he would have made obituary of his 100years. And used his graphics skills to make himself appear like 100years old man. That would have been regarded as Genius. This one is seen as foolishness and it wont make anyone to patronise him since he is praying to die at 18yrs.'
@Stayclearofme wrote; 'May be he had premonition of his death.'
@Diapad wrote; 'This is absolutely insane, though young but lacks wisdom.'Why didn't he make a poster of him sitting and chatting with Bill Gates.
Hebei wrote;'This is his own way of seeking fame. If he mistakenly die before September 25th 2021 he will become famous for some weeks.'