Outrage As FG Demolishes 12 Churches In Lagos
The Federal Government has pulled down12 churches in Lagos State for reportedly being built on Illegal plots of land.
The Deputy Director, Social Security, and Intergovernmental Relations, Pentecostal Fellowship of Nigeria, Lagos State, Pastor Barnabas Otoibhi, confirmed the demolition to the PUNCH on Monday.
He said the Federal Housing Authority (FHA) officials demolished the churches, a market, and a car mart located on 2nd Avenue in Festac on Sunday.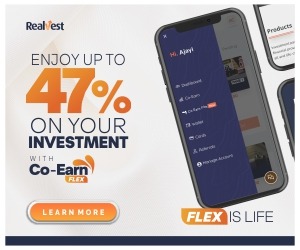 He stated that the churches were demolished by the government after its pastors were accused of "encroachment and erecting illegal structures".
Otoibhi explained that the owners of the churches cleared a swamp and built their structures, adding that the affected worship centres had been in the community for between 13 and 20 years.
According to one of the Church pastors, Joshua Obong of Gate of Righteousness Evangelical International Church, his church was 'targeted', questioning why the demolition came only after 7-day notice.
Obong disclosed that he had run the church there for 18 years before the authorities destroyed it.
"The officials first came last week and started marking our buildings. After they were done, they left and returned two days later. That was when they gave us a seven-day notice, which expired last Wednesday."
"On Sunday morning, around 5am, we suddenly saw bulldozers at the First Gate, FESTAC Town. They got to my church at exactly 11am; they demolished all the churches along the road, except the Redeemed Christian Church of God, Communion Chapel and CPM, which they spared," he said.
Another pastor, William Ehiorenren described the incident as part of a plot to sell the lands to 'moneybags'.
"They want to re-allocate the land and sell to moneybags and make millions. I have not seen where seven days would be given for people to vacate their property".
Reacting, an official of the FHA said the agency will address the demolition in a press conference on Wednesday.
He explained that the government was in the process of restoring FESTAC Town to its original plan.
Source: Naija News