How Nigerian Military Killed Over 1,000 Cows In Nasarawa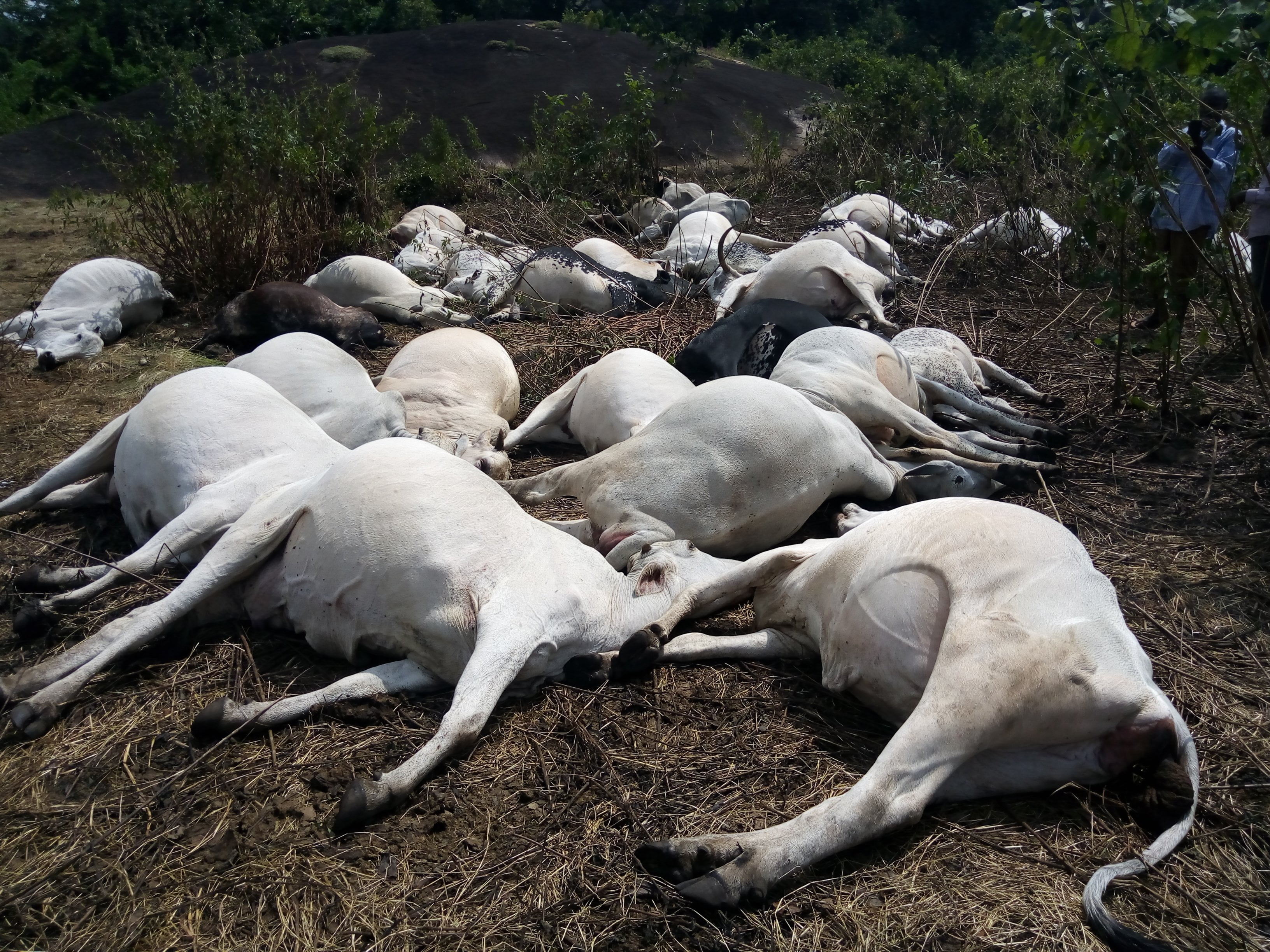 Fulani herders in Nasarawa State have accused the Nigerian military of killing over 1,000 cows in multiple attacks on Fulani settlements in Keana and Doma Local Government Areas of the state.
According to the herders, the cows were killed during multiple attacks launched by the Defence Headquarters between Thursday, June 10 and Sunday, June 13.
In an interview with Daily Trust, the herders alleged that some young Fulani herders tending the cattle sustained injuries during the attacks.
The herders claimed that hundreds of cows were killed in Giza Development Area of Keana Local Government on the grounds that the military operation was to dislodge bandits from the areas.
According to them, Sunday's operation lasted for three hours and caused tension in the areas as farmers and Fulani herders deserted their homes for fear of being killed.
"The aircraft that carried out the operation was under the command of Operation Whirl Stroke of the Nigerian Air Force Base Makurdi in Benue State.
"Some bandits shot at a military aircraft; that was what triggered the bombardment of the entire area. One of the gunships was painted in Nigerian Air Force colours while the other one was painted in army green colour," one of the herders said.
Another herder and one of the victims, Ibrahim Adamu from Akwanaja ward in Kwatanbala of Doma LGA, said 40 of his cows were killed by the gunships on Thursday.
"Our cows had come back home from grazing when the aircraft came and killed them around 6pm. We are in real pain and we pray for help from whatever quarter we can get it. The cows are our source of livelihood," he said.
Source: Naija News