Edo Lawmakers Committed No Sin – Oshiomhole Tackles Obaseki
Former National Chairman of the APC Adams Oshiomhole has tackled Governor Godwin Obaseki over the non-inauguration of 14 APC House of Assembly members-elect.
He also accused the governor of marginalizing Edo North Senatorial District.
Naija News reports that the former governor tackled Obaseki while addressing an enlarged meeting of APC leaders in Edo North at Iyamho, his country home.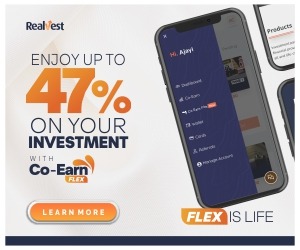 Recall that 14 APC members were elected in 2019 but their inauguration were stalled due to the battle between the Ex-APC chairman and Obaseki over the party's governorship ticket for last year.
Obaskeki, who was an APC chieftain, defected to the Peoples Democratic Party (PDP) when APC denied him a rerun ticket.
Speaking at the meeting, Oshiomhole said it was unjustifiable that the 14 lawmakers-elect had not been inaugurated.
He said: "The 14 members elected to the Edo House of Assembly on APC platform, till now, have not been inaugurated. But, they committed no sin.
"They are being denied their right to be sworn in to represent their constituents. God will deliver justice to them in His own way and at His own determined time."
The former governor said he believed that APC members in Edo North were "proud of themselves", despite the fact that "as of today, no project by Obaseki is ongoing in their Senatorial district, apart from constituency projects by APC legislators in the National Assembly and those influenced by the Minister of State for Budget and National Planning, Clem Agba."
He added: "The unity of Edo North Senatorial District must be maintained, serviced, and sustained. The only way to sustain it is through unity of purpose and constant meetings at all levels."
The representative of Edo North in the National Assembly, Francis Alimikhena, thanked the APC members for their resilience.
Other party chieftains at the meeting were Peter Akpatason; Johnson Ughuma, Abubakar Momoh, Sunday Mayaki, Joseph Ugheoke; Chief Lucky James, Mika Amanokhai, Folly Ogedegbe, Prof. Marcel Okhakhu, Saliu Ahmed, Alhaji Jim Garuba, Victor Oshioke, Anselm Agabi and Abdulganiyu Lawani.
Source: Naija News