No More Excuse Not To Defeat Insurgents, Ndume Tells Military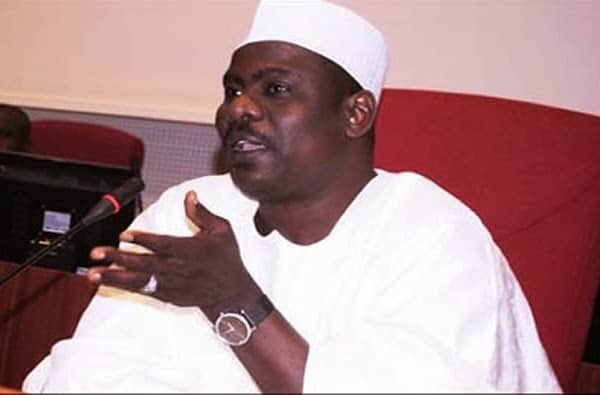 Former Senate Leader, Senator Ali Ndume has said the Nigerian military no longer has excuses not to deliver in the war against insurgency.
In a statement to mark this year's Democracy Day, Ndume said with N700 billion from the N895 billion supplementary budget has been earmarked for tackling all forms of insecurity.
Recall that the Federal Executive Council (FEC) announced that President Muhammadu Buhari had submitted a supplementary budget of N895 billion to the National Assembly for consideration.
Senate President Ahmad Lawan noted that the National Assembly would give speedy approval to the supplementary budget.
In his statement, the Chairman, Senate Committee on Army said the money would boost the fight against insurgency.
"On the issue of insecurity, I have been advocating an increase in the military funding but that has now been done by the recent submission of the supplementary budget of over N800 billion by the executive arm of government to the National Assembly, majority of the money is meant to address the security challenges in the country. This is a commendable effort by President Buhari.
"With this now, there is light at the end of the tunnel because if the materials and necessary military hardware and equipment are immediately purchased, and handed over to the military, I am sure that the Nigerian Army who are known for their gallantry in international assignments will be able to do more to defend the internal security challenges confronting Nigeria."
The senator representing Borno South commended Buhari over his Democracy Day broadcast, saying Nigerians had been worried over his continued silence on critical national issues in recent times.
He also urged the Federal Government to spend borrowed money on critical infrastructure and possibly agriculture and not on payment of salaries and other recurrent expenditures.
He said: "Concerning the issue of foreign borrowings, the problem is not about borrowing because the idea is not bad. Even developed nations also do the same thing.
"It is what the government do with the money that is important. The concentration on infrastructure development by the Buhari administration, especially in the area of railway and roads is commendable."