Top Nigerian Newspaper Headlines For Today, Sunday, 13th June, 2021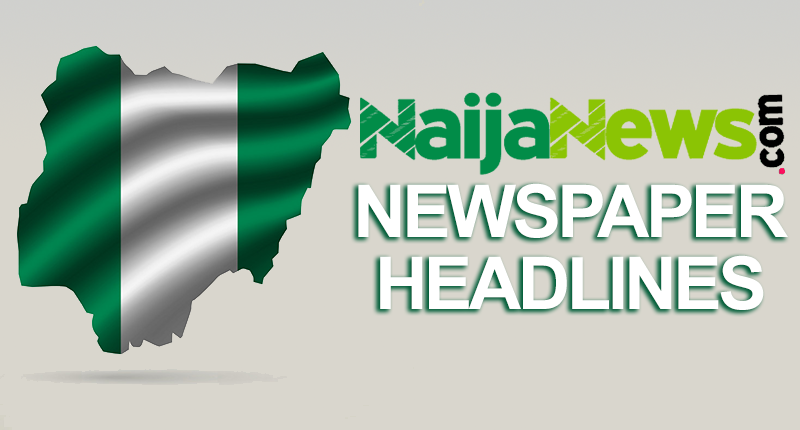 Good morning Nigeria, welcome to Naija News roundup of top newspaper headlines in Nigeria for today Sunday, 13th June 2021.
Read the full speech by his excellency, Muhammadu Buhari, President and Commander in Chief of the Armed Forces Federal Republic of Nigeria on the occasion of commemoration and celebration of Democracy Day on 12th June, 2021.
President Muhammadu Buhari on Saturday stated that he was prepared to die for Nigeria the day he joined the Nigerian Army.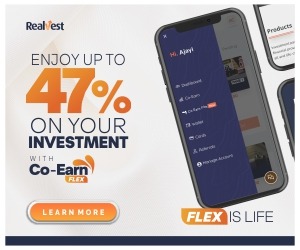 Naija News reports that the president stated this in a nationwide broadcast to mark June 12, 2021, Democracy Day.
Despite the growing agitation by some groups for Biafra and Oduduwa, Buhari maintained that he is committed to defending Nigeria's corporate existence.
Operatives of the Lagos State Police Command have fired teargas at peaceful June 12 protesters gathered at the Gani Fawehinmi Park in Ojota on Saturday.
The peaceful protesters were protesting against bad governance and insecurity when the police officers attacked them with tear-gassed and gunshots.
It was gathered that the protesters quickly took to their heels as the fierce-looking officers advanced shooting canisters of tear gas at them.
The police officers, however, arrested some protesters at the venue of the June 12 Democracy Day protest.
Governor Seyi Makinde of Oyo state joined other protesters in Ibadan, the state capital to mark the June 12 Democracy Day.
Naija News reports that Makinde shocked protesters when he drove himself to the venue with little security to address them.
Clad in a brown attire, governor Makinde emerged amidst cheers and loud praises.
The protesters are protesting against bad governance, insecurity, and the Muhammadu Buhari administration.
Former Senate President, Bukola Saraki and some Peoples Democratic Party top members on Friday night met with former president of Nigeria, Olusegun Obasanjo, at his Hilton hotel room, Abuja.
Other PDP leaders in the meeting include former governors, Sule Lamido, Liyel Imoke, Peter Obi and Ibrahim Hassan Dankwambo.
Obasanjo on Thursday also met with the former head of state, Abdulsalami Abubakar, and Sultan of Sokoto, Sa'ad Abubakar, on Thursday.
Newsmen, however, were not giving access to the meeting which reportedly lasted close to 10 hours.
President Muhammadu Buhari on Friday, June 11 granted an exclusive interview to the Nigerian Television Authority, Naija News reports.
The President during the interview, responded to questions regarding issues facing the country under his administration which includes insecurity, setback on the nation's economy, corruption fight and lots more.
Naija News understands that the All Progressive Congress, APC administration has been under great critics by citizens over its inability to curb incessant killings, kidnapping and destruction of properties by various criminal groups across the states. A development that contributed to birthing the call for disintegration by different regions.
The details of the meeting between a delegation from the Federal Government and leaders from the South-East have emerged.
Naija News understands that the Minister of Defence, Major General Bashir Magashi (retd), led the federal government's delegation while the Chairman, South-East Governors' Forum, Chief David Umahi, led the South-East leaders to the meeting.
The meeting was held at the Enugu State Government House on Friday, met behind closed doors to discuss insecurity and other issues affecting the region.
The South-East leaders listed the issues affecting the region to include insecurity, marginalisation, and attacks by herders.
President Muhammadu Buhari on Saturday disclosed that he did not change Nigeria Democracy Day from May 29 to June 12 because of people who fought for democracy alone.
President Buhari made this claim in his nationwide broadcast to Nigerians to mark the 2021 Democracy Day.
He further stated that the date was changed to demonstrate his administrations' commitment to satisfy the aspirations of the people and creating an environment for democracy to be an accepted way of life.
Buhari further stated that he is committed to providing an enabling environment for a free, fair and credible electoral system.
President Muhammadu Buhari has said that his administration is worried about the incessant killings and kidnapping of men, women, and children all over the country.
Speaking on Saturday morning during his June 12 Democracy Day Broadcast, Buhari noted that he has ordered security agencies to swiftly but safely rescue victims and bring perpetrators to justice.
Gunmen suspected to be bandits have reportedly killed over 60 people in renewed attacks on some villages in Magami District, Gusau Local Government Area of Zamfara State.
It was gathered that the bandits attacked Yar Doka, Kango, Ruwan Dawa, Madaba, Arzikin Da and Mairairai villages.
The gunmen, who came on motorcycles in their large number, stormed the villages and began to fire sporadic gunshots.
"Yesterday, bandits attacked Yar Doka village here in Magami district, Gusau Local Government Area. The neighboring villages came to assist them, the bandits ambushed them and killed over 60 people while others escaped into the forest," a source said.
That's the top Nigerian newspaper headlines for today. Read more Nigerian news on Naija News. See you again tomorrow.
Source: Naija News