Latest Biafra/IPOB News For Sunday, June 13th, 2021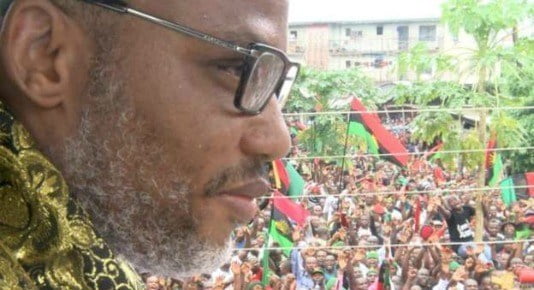 Good day, Nigeria, welcome to Naija News roundup of Biafra/IPOB news headlines for today Sunday, June 13th, 2021.
Below is a roundup of top stories on Biafra, IPOB, ESN, Nnamdi Kanu and other pro-Biafra groups:
The Nigerian military on Saturday clashed with members of the Indigenous People of Biafra (IPOB) militant wing – Eastern Security Network (ESN) – in Ohafia, Abia State.
It was gathered that a soldier attached to the 14 Brigade of the Nigerian Army was reportedly shot during the encounter.
Trouble started when ESN stormed the popular Ebem motor park in the Ohafia Local Government Area of the state and begun shooting sporadically.
The shooting was said to have attracted soldiers from the Army Headquarters, in Ohafia, who engaged the suspected ESN members in an exchange of gunfire.
The leader of the proscribed Indigenous People of Biafra (IPOB) Nnamdi Kanu has insisted that a sovereign Biafra nation will soon emerge.
He stated that Biafra agitators should be given a chance to determine if they want to remain a part of Nigeria or form a separate nation.
This is as he condemned those assuming the position that the leaders of the people from the region are not in support of the actualization of Biafra.
Taking to the micro-blogging site, Twitter on Sunday, Kanu submitted that Biafra will soon become a reality through a referendum whether those against the agitation like it or not.
President Muhammadu Buhari has been condemned by the Biafra Nations League over his recent comments where he vowed to send army and police to deal with the Indigenous People of Biafra.
Buhari during an interview with Arise TV also described the region as 'a dot in the circle', has 'access to nowhere.'
The leader of the group, Chimezie Richard, in a statement released on Sunday, condemned the President for limiting Biafra to five Southeast States alone.
He said that Buhari was very much aware that Igbos dominate and are Indigenes of states in the South-South.