Boko Haram: ISWAP Wooing IDPs Back To Borno Villages After Shekau's Death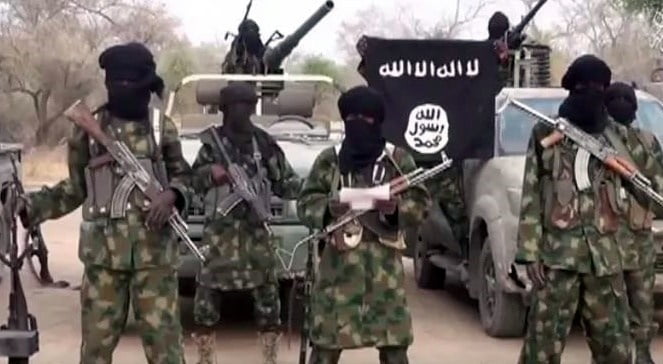 Reports of emerged detailing how members of the factional Boko Haram group, the Islamic State West Africa Province (ISWAP), are reportedly cajoling many people living in camps back to their villages in Borno.
It was gathered that ISWAP in part of their "consolidation drive" after the death of Abubakar Shekau, are reportedly assuring the locals of safety once they return to their villages which they fled after Boko Haram attack.
Sources revealed to Daily Trust that ISWAP carried out the campaign in Magumeri, Abadam, Kukawa, Monguno, Nganzai, Gubio, and Mobbar local government areas, all in the northern Borno.
According to the sources, unless drastic measures are taken by relevant authorities, the "welfarist" approach deployed by the terrorists could reverse some of the gains recorded.
There were celebrations in the security circles after Shekau was killed by ISWAP fighters but experts said it was too early to celebrate as ISWAP's attention is no longer divided and they would most likely consolidate their gains through mass recruitment of followers in ungovernable locations.
"Yes, there is credible information that villagers and IDPs that were leaving in IDP camps and confined within parapet have started returning to their villages," one of our sources said.
"Most of the IDPs are responding to appeals by the new ISWAP leadership led by Abu Musab al-Barnawi, the son of late Mohammed Yusuf, the founder of Boko Haram who is now the spiritual leader of the terrorists group.
"They ISWAP terrorists have promised the people so-called fairness, justice, safety, and security…You know there is a marked difference between ISWAP and Shekau's faction. Shekau used to attack, raid and kill people.
"On the other hand, ISWAP fighters strive to win the hearts and minds of locals by not attacking them. Even though they have raided many communities in Borno and Yobe states, civilian casualty was not much…The fighters target security operatives and their sympathisers and their sympathizers among the civilian population as evident in what happened in Geidam in Yobe State and Dikwa in Borno during recent raids," he added.
Another source said the Boko Haram factional group are finding it easy to consolidate their gains because of the absence of civil authority in many towns and villages.
"Military operatives including the army, navy and air force, have done a lot in clearance operations especially in the Lake Chad region but once they move to other locations, the terrorists return in full force.
"So, the only way to end this fight is to empower the police and other security outfits like Customs, Immigration and civil defence to take charge of liberated communities so that the people would not be at the mercy of Boko Haram fighters.
"The truth is that wherever there is no noticeable presence of security agents, the hapless returnees would be governed by ISWAP.
"It is not completely true that the ISWAP faction is a harmless group…No, they want to use the civilian population as human shield on one hand as a formidable platform of generating revenue on the other.
"Once the locals resume economic activities like farming and fishing, they would be paying taxes to the terrorists. This is why it is necessary for the federal government to establish civil authorities in the localities and continue fighting the terrorists until they have nowhere to hide."