Wedding Guests Hit As NAF Bombs Bandits In Niger State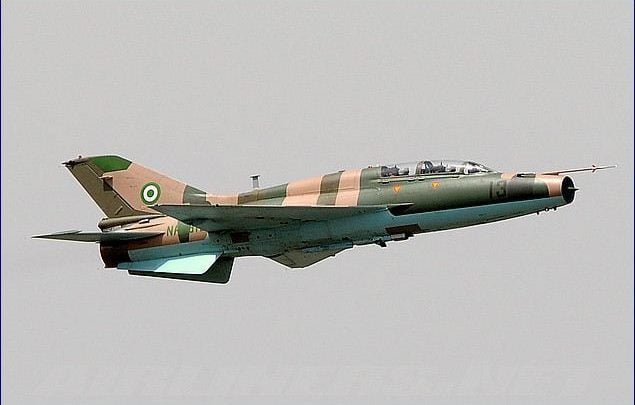 An airstrike from the Nigerian Air Force (NAF) Alpha jet over the weekend, targeted at bandits operating around Genu town in Niger State has reportedly hit some wedding guests in a nearby location.
The bombs from the NAF jet however also hit the targeted bandits who were attempting to flee with some rustled animals.
It was gathered that the fighter jet was scrambled from Katsina State based on credible information to intercept the bandits.
While the bombs hit the targeted bandits, one of the bombs allegedly fell on a wedding party in Argida village, killing two villagers while many wedding guests were also injured.
"Two villagers were killed unfortunately. We gathered that several others who were guests at the wedding feast, sustain injuries," an eyewitness said.
However, the NAF Director of Information, Air Commodore Edward Gabkwet told PRNigeria that he isn't aware of any civilian casualty as a result of the airstrikes from the NAF jet, describing the operation as successful.
"We have no information on any civilian casualty. Our mission is against armed bandits in that Genu axis, after we got intelligence on bad elements planning to terrorize the people," he said.
Meanwhile, the Governor of Borno State, Babagana Zulum, on Saturday disclosed that some people have been recruited by Boko Haram with just N5,000.
Zulum stated this while delivering an address to mark 2021 democracy day and the second anniversary of his government.
The Borno State Governor noted that much has been achieved not only in the infrastructural development of the state but also in securing the lives of the people of Borno State.