Stop Rejoicing About Insecurity In The Country – Presidency Slams Nigerians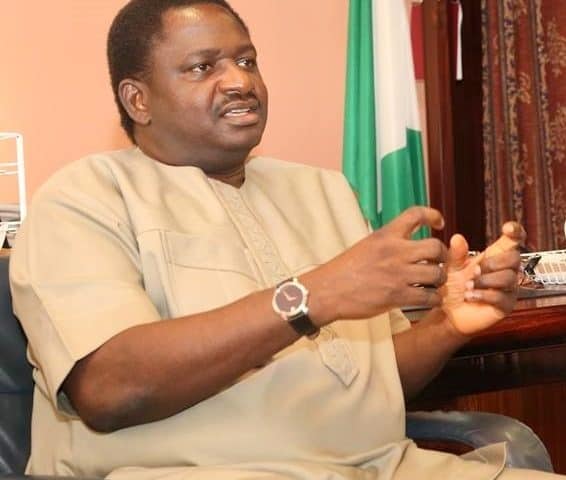 The presidency has warned Nigerians to stop rejoicing when cases of insecurity such as kidnappings and killings happen in the country.
The special assistant on media and publicity to President Muhammadu Buhari, Femi Adesina said those who rejoice when criminals kill security agents or some other negative things happen in the country need to repent.
This was part of the submission by the presidential spokesperson in an opinion article made available to newsmen.
According to him, some Nigerians are found of shouting over the rooftops and amplifying every misfortune or negative occurrence that happens in the country but are always silent when the government records positive/good achievements.
Taking lines from a song by Michael Jackson about the man in the mirror, Adesina told such people to change their ways.
He said, "I'm starting with the man in the mirror, I'm asking him to change his ways."
Later, he added that, "Some Nigerians actually rejoice when negative things happen to their own country. They rejoice at iniquity, at evil, and they think somebody is being done in, not knowing that the land is the ultimate loser. They swallow poison, and think it would kill their neighbors. Pity!"
"Yes, Nigerians are the men in the mirror. We must change our ways. You rejoice when Boko Haram kills our troops. You are the man in the mirror. You exult when bandits carry away students into captivity. You are the man in the mirror. You dance when bombs and explosives go off, killing innocent souls. You are the man in the mirror. When economic indices are released, and things are looking down, you trumpet it from the rooftops. But when the economy makes gains, you pretend not to know. You are the man in the mirror. It's time to learn from Ayade . It's time to change your ways, and think Nigeria first. That is the lesson of the decampment, even when it is at great personal cost."
Meanwhile, the co-convener of the Concerned Nigerians, Deji Adeyanju, on Friday said there will be a protest by his group on June 12.
According to the activist, the only language president Muhammadu Buhari understands is protest.
Adeyanju stated this on Friday morning while speaking on AIT 'Kakaaki'.
He condemned President Buhari for saying protesters during the EndSARS movement planned to remove him from office.