Muslim Family Killed In A Hate Attack In Canada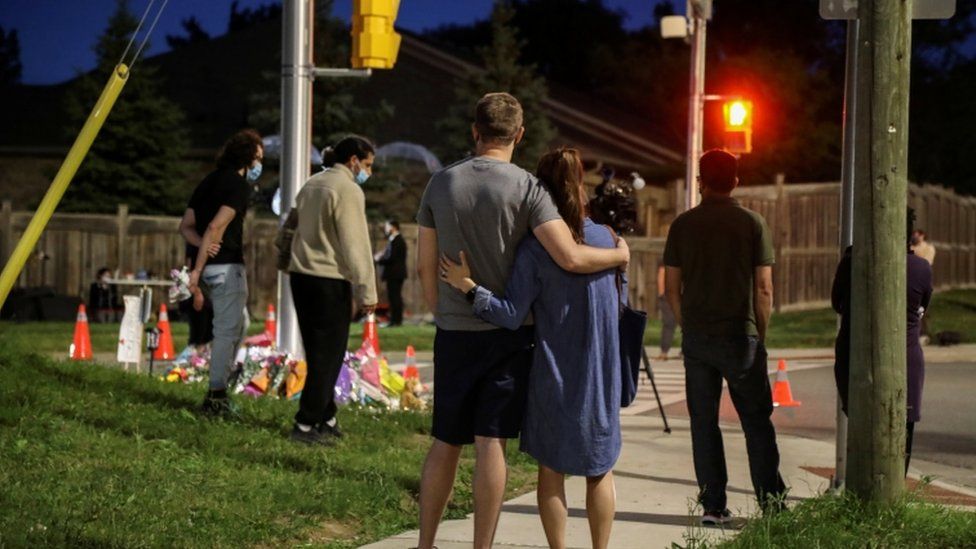 The Canadian Police has charged a man with murder after an assault on four Muslim members of the same family killed them.
Police said there was strong evidence that the killings had been planned for a long time out of hatred and that the families were planning to attack because they were Muslims.
Area police chief Stephen Williams said: "We believe it was intentional, and it was intended to attack these people, and we believe they were attacked because they are Muslims."
The alleged killer has already been arrested after fleeing the scene. They could be charged with terrorism.
Although the families were not named, the eldest was said to be 74 years old and the youngest 15 years old, while a 9-year-old boy survived with serious injuries and was hospitalized in a life-threatening condition.
The attack was the worst against Canadian Muslims since six people were killed in a Quebec City mosque in 2017.
"It is believed that these victims were targeted because they were Muslim," Det Supt Paul Waight told a news conference on Monday.