How Buhari Plotted To Ban Facebook, Twitter At The Same Time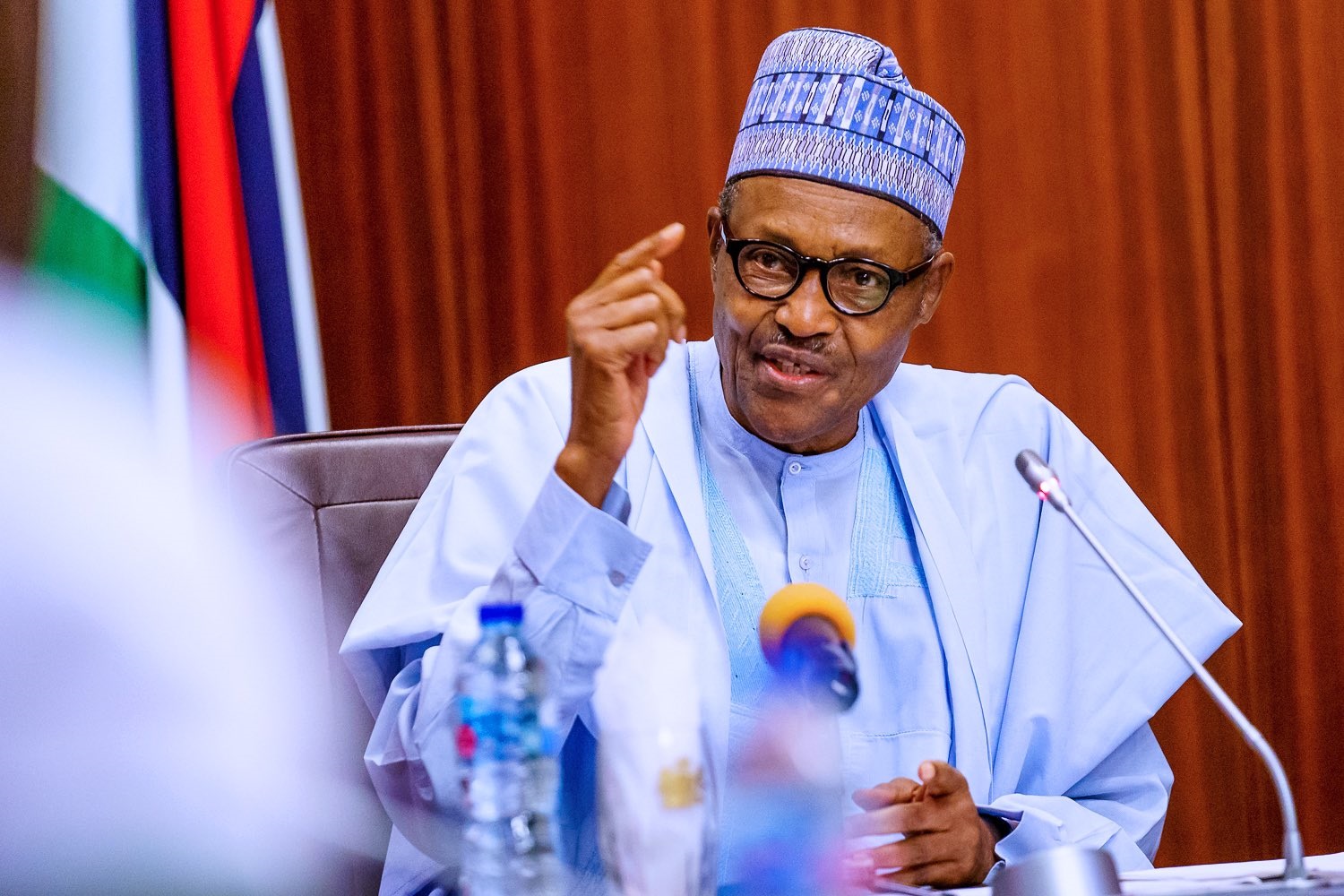 President Muhammadu Buhari who was reportedly angered by the removal of his 'genocidal' post had plotted to place a ban on social media giants, Twitter and Facebook.
Naija News recalls that Twitter had last Tuesday deleted President Buhari's tweet wherein he spoke about the civil war experience.
The President threatened to deal with those bent on destroying Nigeria through insurrection.
In a post on Twitter, the president wrote, "Many of those misbehaving today are too young to be aware of the destruction and loss of lives that occurred during the Nigerian Civil War. Those of us in the fields for 30 months, who went through the war, will treat them in the language they understand."
However, the social media platform deleted the message on Wednesday, following widespread condemnation of the tweet.
According to a statement, Twitter said the post violated its rules, hence the need to delete the post.
Facebook had followed Twitter by deleting a post Buhari made on both platforms.
Angered by Twitter's action, the Federal Government last Friday suspended, indefinitely, the operations of microblogging and social networking service, Twitter, in Nigeria.
Nigeria's Minister of Information and Culture, Lai Mohammed, announced the suspension in a statement signed by his media aide Segun Adeyemi.
The minister cited the persistent use of the platform for activities that are capable of undermining Nigeria's corporate existence.
He also directed the National Broadcasting Commission (NBC) to immediately commence the process of licensing all OTT and social media operations in Nigeria, it added.
But a source has told Daily Beasts that the removal of the president's posts on the social media platforms was "embarrassing," hence the suspension of Twitter.
According to the source, the president planned to shut down Facebook in the country as well, but his aides advised against it to not seem that it was in reaction to the deleted posts.
"He was furious and wanted to deal with both Twitter and Facebook. The action [the social media companies] took was embarrassing to the president," the media outlet quoted the official in the president's office to have said.
"The action taken by Facebook ultimately triggered the ban on Twitter even though Facebook wasn't affected, things could change in the near future," another official was quoted to have said.
In a bid to enforce the ban on Twitter, Nigeria's Attorney General Abubakar Malami threatened to arrest and prosecute anyone who tweets in Nigeria, as many use VPN to bypass the blockage.