Actress, Omoni Oboli Mourns Late Mother, Recounts Struggling Childhood Experience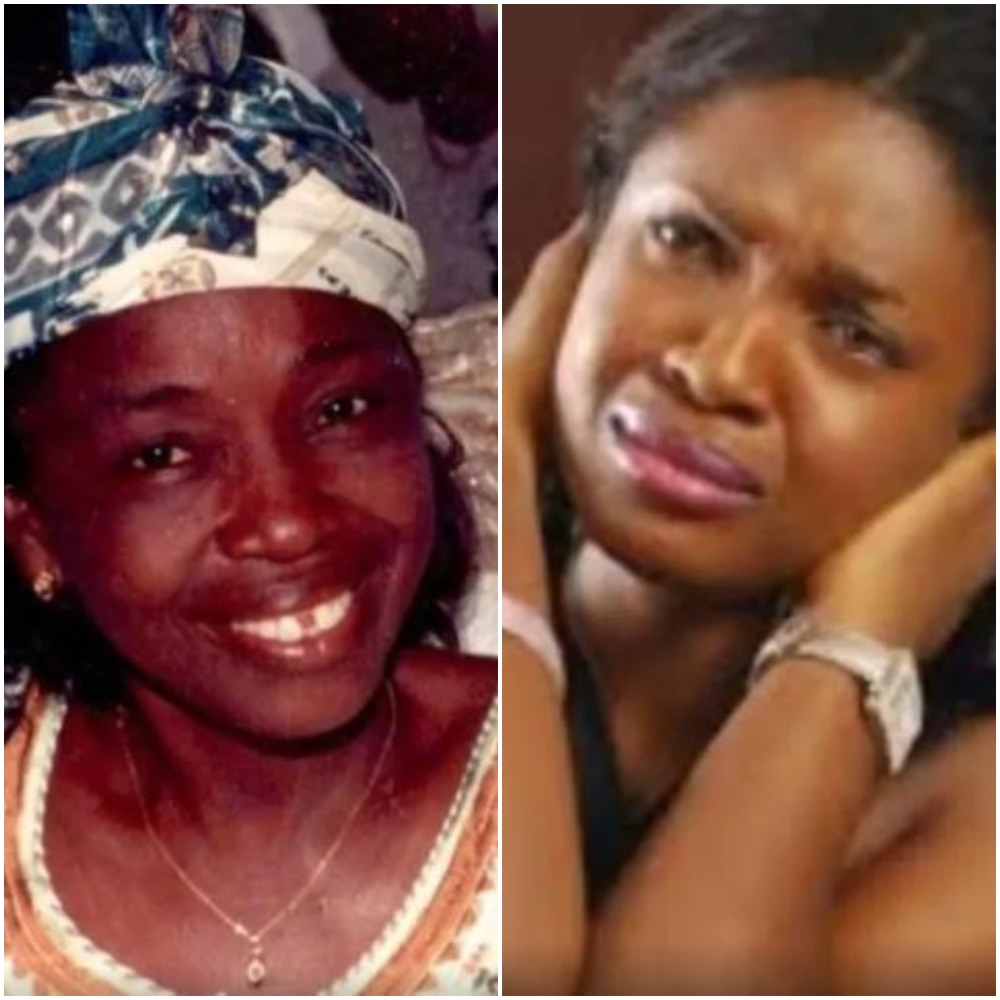 Nollywood actress cum producer, Omoni Oboli has taken to social media mourn her late mother who did and gave her everything.
The mother of three, via her Instagram, recounted her struggles during childhood and how her mother instilled values which in turn made her the woman she is today. The actress also added that she wished her mother was still alive to reap the fruits of her labor, noting that she would have built for her  a beautiful mansion.
Sharing a photo of her late mother, the actress wrote; "I'm always in my bag. If you know me, you know that but I also take time to get in my feelings…guess what, it propels me! On my walk this morning during personal development, Something triggered a thought about my mom and I started to cry. I wanted so bad to give her everything! I wish she had stayed. Poverty is a bastard! I wanted to give her nice new clothes that no one had worn before! My mom used to buy us used clothes (okrika) I wanted to build her the most beautiful mansion! She deserved it! She was a queen and more This woman hustled! She did everything she could to give us everything! She instilled the can-do spirit in me! I want to give her the world…alas I can't so I cried but I cleaned my eyes and resolved once again that I will be ALL she ever wanted me to be and more! All the dreams she had for herself and for me, I will achieve ALL and more! Sister Lizzy…I hope that I am making you proud but guess what? I have only just began! Love you forever."