El-Rufai Sacks 16 KASU Lecturers For Participating In NLC protest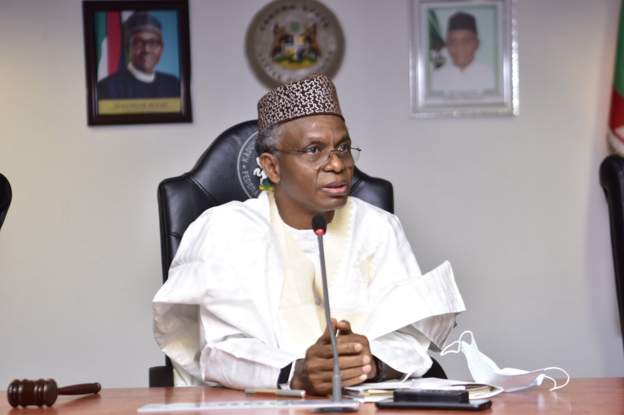 Governor Nasir El-Rufai of Kaduna State has dismissed 16 lecturers and 2 non-academic staff in Kaduna State University (KASU) for participating in a protest organised by the Nigeria Labour Congress(NLC) in May.
Recall that the NLC embarked on two days protest in the state over the state government's plan to sack thousands of workers.
In a letter released by the institution's management on Monday, it showed the names of the affected lecturers and confirming that salary payment to them has been stopped.
The letter reads: "His Excellency may wish to note that the Management of the University identified 16 Academic staff and 2 Non-academic staff that participated fully in the Nigerian Labour Congress (NLC) and affiliated organisation illegal strike action in Kaduna State in pictures through the electronic social media."
"His Excellency may wish to note that this administrative procedure was adopted based on the cumbersome provisions in the University Law and Staff Conditions of Service that states the measures for disciplinary cases.
"In view of HIS Excellency directive, the list of the affected staff has been forward to the office of the Head of Service through duly completed Exit Variation Forms stoppage of salaries with effect from 20. May, 2021 (Sec APP Iand 200. 12). The list of names of the affected staff is as follows:
Adamu Peter
Waziri Mattala
Usman Abbas
Jihad Abdullahi Ismaila
Hussaini Bala
Abubakar Mustspha Jumarc
Abubakar Abdullahi
Kamal Dan'azimi
Alhassan Kabiru Usman
Usman Sadiq Abubakar
Daniel Gillian Lami
Nina Lami Ochigbo
Usman Balarabe Kubau
Salome Danjuma
Monday Emmanuel Dongana
Ja'afar Muhammad Sani
Silas Blrat Garba
Abdulrasheed Sai