How TB Joshua Had Planned To Celebrate His 58th Birthday Before He Died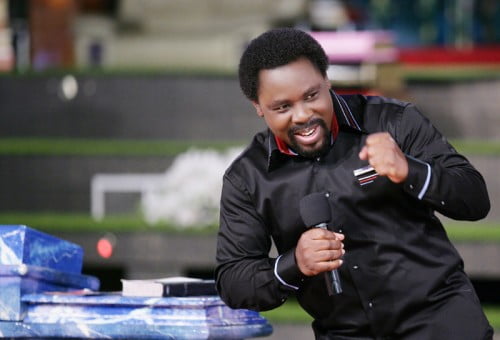 It has been revealed that Prophet TB Joshua of the Synagogue Church of All Nations (SCOAN) already had plans for his 58th birthday celebration before he died suddenly on Saturday.
It will be recalled as earlier reported by Naija News that TB Joshua, 57, died in Lagos on Saturday evening after concluding a programme at his church in Ikotun.
The death of the founder of Synagogue Church of All Nations, Pastor Temitope Balogun Joshua has also been confirmed by the church.
The church, in a statement released on Sunday, disclosed that he died after a programme on Saturday.
As people are still trying to recover from the rude shock of the cleric's death, it has now been discovered that he was already planning for his 58th birthday celebration on June 12.
Prophet TB Joshua had planned to celebrate his birthday with prayer and fasting.
According to a message posted on his Facebook page on Friday, he had said, "Viewers all over the world, June 12th is around the corner. As you know, I am a man of the people. So, the wound of one is the wound of all.
"As things stand, you may have realized it will not be easy for me to celebrate my birthday under the present circumstances. Some of the people who want to come are troubled by the situation all over the world. We see their fear and their worry. I feel their pain; I feel their worry.
"Therefore, let us dedicate this day to prayer and fasting. Don't forget the needy. By the grace of God, more birthdays are ahead. God bless you! Emmanuel. Jesus is Lord! Happy Birthday!