ISWAP, Boko Haram Battle For Control Of Northeast Nigeria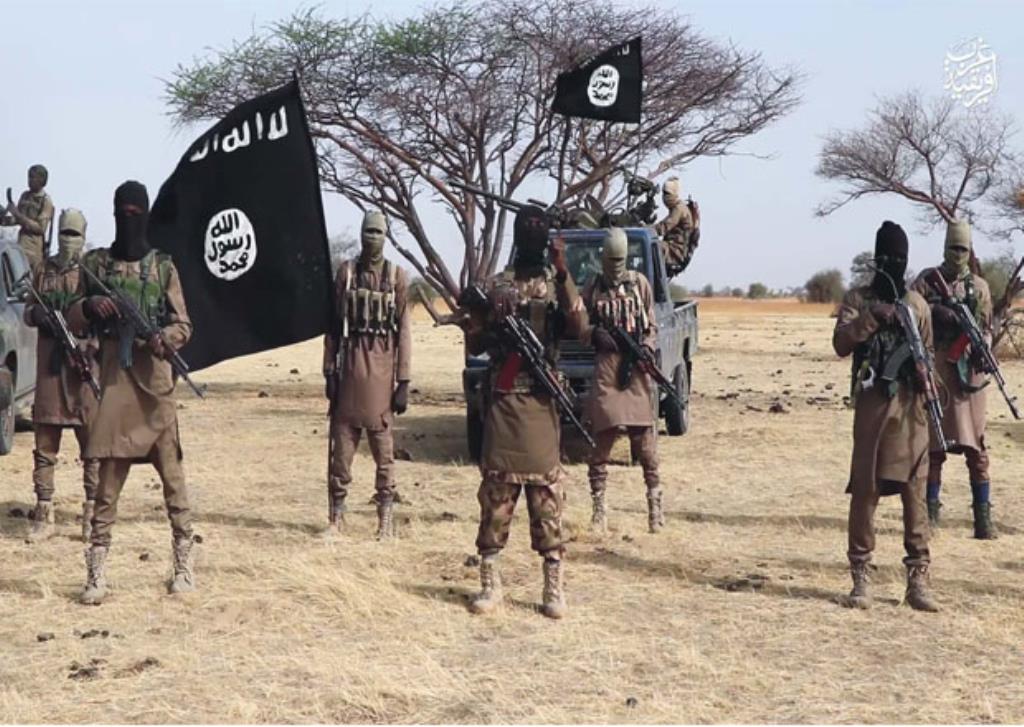 In the Lake Chad region, two rival jihadist groups share large swathes of the territory. But the clear rise that ISWAP, a branch of the Islamic State group in West Africa, is taking, marks a major turning point in this twelve-year-old conflict.
Its rivalry with the Islamist sect of Boko Haram has intensified for several years and weakened both groups. But ISWAP, which had already become the dominant group, appears to have gained clear and extensive control over the region.
Two weeks ago, this branch of ISIS launched an operation on Boko Haram lands, in the Sambisa forest, and its fighters surrounded the house of their leader Abubakar Shekau.
Abubakar Shekau was seriously injured in the fighting, according to sources close to the intelligence services. Nigerian media have also reported that he was killed or committed suicide by blowing himself up.
Naija News understands that neither of the two jihadist groups has officially announced his death, it is nevertheless certain that the fighting between the two rival groups has intensified.
ISWAP executed at least ten Boko Haram commanders, while thirty other prominent members of the organization joined it, according to sources.
According to security sources, the group also re-appointed as commander in the Sambisa forest, Abu Mus'ab Al-Barnawi, the son of Boko Haram founder Mohammed Yusuf, who had already been chosen by ISIS in 2016 to lead. the jihadist movement in the region.
This rise in power and apparent reorganization of the group is extremely worrying, as it means that ISWAP now has more of the territory as well as more fighters and weapons at their disposal.
Operation seduction
As usual, the group has embarked on  "a campaign of seduction among civilians in its old and new areas of influence," said Twitter Vincent Foucher, a researcher at the French Center for Scientific Research (CNRS), citing sources in the region.
Indeed, unlike Boko Haram, which did not hesitate to kill civilians who did not join them in particularly abominable attacks or massacres, ISWAP prefers to gain the trust of the population by enticing them with a financial aid.
"ISWAP fighters would claim that Shekau is dead, that they now control the area, and that Muslim civilians are safe as long as they pay Islamic tax," Vincent Foucher continues in his Tweet.
In the Lake Chad region, ISWAP did send a message to the inhabitants to tell them that they were welcome within their self-proclaimed caliphate, a fisherman from Baga, a locality on the shores of Lake Chad told Nigeria News.
The fighters also said they wanted to "put an end to Boko Haram, and then turn to Nigerian soldiers," he added. "They don't want to have to fight on two fronts at the same time."
In addition to the Sambisa forest, the Boko Haram group has important strongholds on both sides of the border with Cameroon in Gwoza, Pulka, and in the mountains of Mandara, as well as in Niger.
"To truly consolidate its hold, ISWAP will have to subdue or convince these camps to join it," according to a security official in the region.
Increase in power
The business seems to have already started: last week, ISWAP jihadists aboard fast boats attacked several camps in the Bosso region of Niger, where the fighting left many dead, according to sources close to the intelligence.
"There were bloody clashes in Agadira, Lelewa and Kwatar Bauna between ISWAP and Boko Haram", details one of these sources.
Gunfire was also heard from the Mandara Mountains, along the Nigeria-Cameroon border, where Boko Haram fighters refused to submit to the now dominant group.
"If ISWAP manages to rally Boko Haram troops and its resources, this risks strengthening its weight and capacity for expansion," notes Yan Saint-Pierre, who heads the security analysis centre, Modern Security Consulting Group.
The jihadists will be able to further isolate Maiduguri, the capital of Borno State, still relatively protected and where more than a million civilians have taken refuge, but above all put even more strain on an army already entrenched in "super-camps "and heavily dependent on airstrikes.