Buhari's Civil War Analogy Tragically Untimely – Soyinka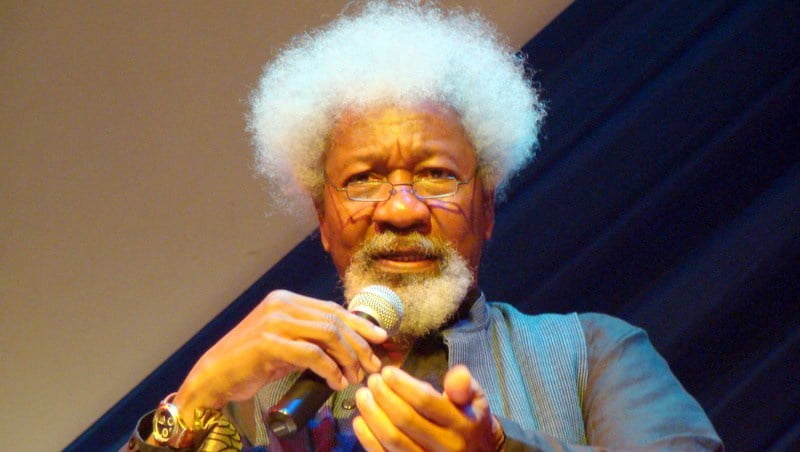 Nobel Laureate, Prof. Wole Soyinka, has described the statement of President Muhammadu Buhari to treat young dissidents as wrongly targeted and tragically untimely.
Naija News had condemned the series of attacks on the Independent National Electoral Commission (INEC) facilities, police stations, and other public infrastructure in the South East.
President Buhari had said, "In the area of security, we have changed the Service Chiefs and the Inspector-General, and we are demanding that they rise fully to the challenges confronting us. There must be zero tolerance for all those bent on destroying our country by promoting crime and insurrection!
"Many of those misbehaving today are too young to be aware of the destruction and loss of lives that occurred during the Nigerian Civil War. Those of us in the fields for 30 months, who went through the war, will treat them in the language they understand."
But in a statement on Friday titled, "To shock and awe'', Soyinka said Buhari's language and body language was different at the time innocent citizens and farm destruction including mass displacement were the order of the day in Benue State.
The Playwright noted such a statement was heard last during the heyday of Donald Rumsfeld under George Bush.
Soyinka, however, condemned those who resorted to burning down police stations, killing cops, and torching INEC offices.
He wrote: "Buhari's recent deployment of this language is thus wrongly targeted, and tragically untimely. Even while he was threatening dissidents, an agenda of both secessionism and alien occupation was taking place not too distant from Aso Rock. ISWAP was taking over the already excised territories of Shekau's Boko Haram, appointing new warlords of the occupational forces, sectioning Nigeria into vassal states and unfurling their replacement flags of domination. Soon, logically, ISWAP's letters of diplomatic accreditation will be presented in Aso Rock?
"Rumsfeld's namesake- a sobering coincidence – also spat the same gung-ho rhetoric. That Donald once ordered his uniformed forces to "go out there" and "dominate the environment", following civilian protests at extra-judicial killings of blacks by state police. Soon enough, leaving nothing to chance, that Donald II seized on the first opportunity to personally mobilise a mob to 'dominate' Capitol Hill, his own seat of government that was clearly slipping from his control."