Ayade: PDP Will Reclaim Cross River, Dominate South-South – Dan Orbih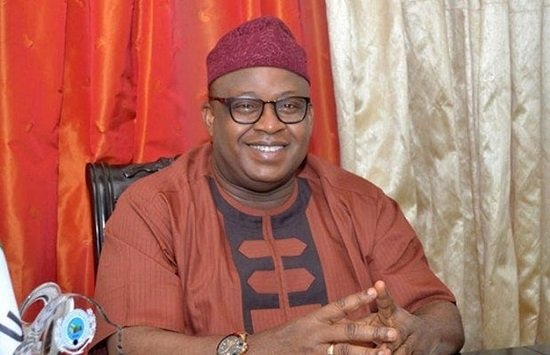 The South-South zonal chairman of the Peoples Democratic Party (PDP), Chief Dan Orbih, has vowed that the now opposition party would reclaim Cross River from the All Progressives Congress (APC).
Orbih, the former Edo PDP Chairman, stated this while reacting to the recent defection of Governor Ben Ayade to the APC.
Giving reasons for his defection, Ayade had highlighted the character attributes of President Muhammadu Buhari and the realisation that Cross River, which has been emasculated economically following the ceding of its oil wells, needed to be in sync with the party at the centre.
"Having seen and known the President of the Federal Republic of Nigeria and his commitment to this country, his nationalistic disposition and all the efforts he has made to bring Nigeria to where we are today, it is obvious that at this point we needed to join hands with him to build a Nigeria that we can be proud of," he said.
But reacting when he led members of the Zonal Working Committee of the PDP on a visit to the state on Friday, Orbih assured that Ayade's defection would not affect the fortunes of the party in the state or the South-South region.
He said "I am happy with what I am seeing here. The South-South Zone is a PDP Zone.
"It must remain so. The people of this state have always voted PDP and with your support will continue to vote PDP. The decision to take our mandate to another political party is indeed unfortunate."
Speaking further, the PDP zonal leader condemned the federal government's continued marginalisation of the South-South Zone.
Orbih said: "The time to start the work to reclaim our Government is now. Let people know the decision to leave is selfish and personal. Come to think of it what is a APC bringing to the table?
"Is it the insecurity, bad roads, nonconstitution of the NDDC board, kidnapping of innocent citizens, Boko Haram, the atrocities of Fulani herdsmen, bad roads. The list of failure is long."
Those present at the meeting include a former governor of the state, Liyel Imoke, two Senators; Sandy Onor and Geshaw Bassey as well as five members of the House of Representatives.
Others were some Cross River State State House of Assembly members, former Senator Orok Duke, and Members of the party's Board of Trustees (BoT), Col Pam Ogar (rtd) and Prof. Mrs Stella Attoe.