Aregbesola Describes Yoruba Nation Agitators As Foolish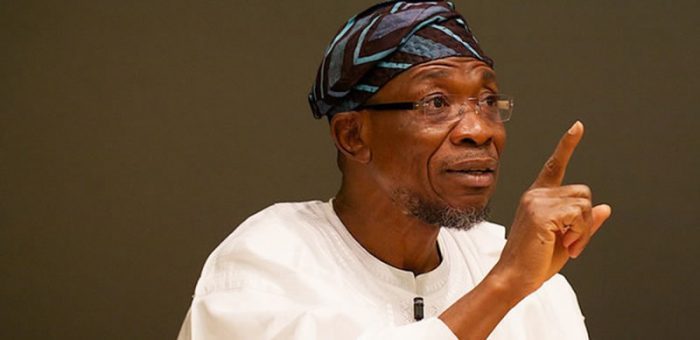 The Minister of Interior, Rauf Aregbesola has warned those agitating for a separate and independent Yoruba nation to consider the consequences that may follow.
Aregbesola who spoke at Zenabab Hotel, Ilesha, Osun State during his 64th birthday celebration warned that "they should consider the consequences of war."
According to him, Nigeria can't afford to bend to the demands of secessionists because it will send a wrong signal to the outside world.
He, therefore, urged that the unity and oneness of the country must be protected telling the agitators to consider the impact of their demands on women, children, old people and those living with disabilities.
He said Nigeria must be more united else African countries will be enslaved once again.
"Anything that threatens and creates a problem for Nigeria may cause backwardness for our country for 50 years," he added.
Details later….