NYSC Members Can Be Mobilized For War If…. – DG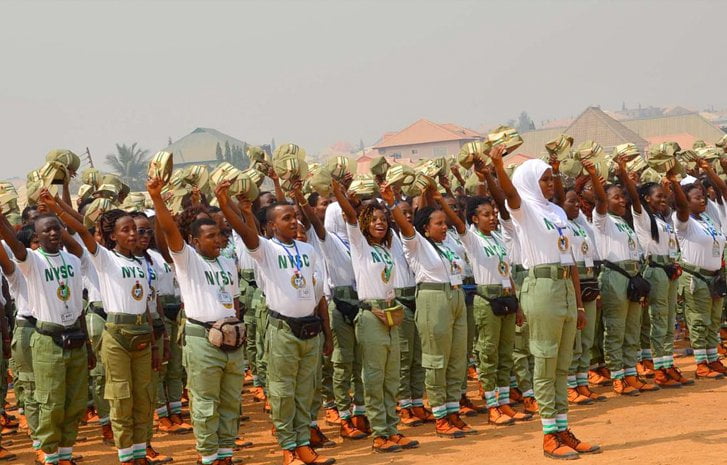 The Director-General of the National Youth Service Corps (NYSC), Brig-Gen Shuaibu Ibrahim has said corps members can be mobilized for war if needed.
The NYSC boss made the declaration on Wednesday during his appearance on a Channels TV programme, saying the corps members are part of the reserve defence system of Nigeria.
He made the submission as part of his defence on why the NYSC system should not be scrapped.
Naija News recalls a Bill that proposes the scrapping of the National Youth Service Corps (NYSC) scheme has passed first reading in the House of Representatives.
The Bill titled Constitution of the Federal Republic of Nigeria Alteration Bill, 2020 is sponsored by Hon. Awaji-Inombek Dagomie Abiante, the Member Representing Andoni-Opobo/Nkoro Federal Constituency of Rivers State.
The lawmaker while justifying his reason for sponsoring the bill explained that current developments, devoid of sentiments do not support the continuation of the NYSC scheme as the scheme has outlived its usefulness.
Advancing more reasons why the NYSC scheme should continue, General Ibrahim said the NYSC has united Nigerians more than any other scheme and has produced many marriages including inter-tribal marriages.
He said: "Corps members are on reserve. They are part of the national defence policy of this country. So, where there is serious war, our corps members are educated, they are knowledgeable and they can be trained. You see the drill and so on.
"You can imagine within the short three weeks in the orientation camps, the corps members are moulded. They are like soldiers. You see female corps members blowing the army horn, playing with the military band.
"So, if not for the knowledge, where are you going to mobilise such young Nigerians to train them quickly to put in their best for the country? So, corps members are on reserve. They are also part of the national defence policy."
The DG added that "There are a lot of inter-marriages. For most of our females, the history of their marriages can be traced to their service year because they meet their fiancées during their service year. I have had cause to attend such weddings and the NYSC supports such weddings."
Ibrahim also emphasized the need for corps members to remain safe in the face of current security challenges across the country.
The NYSC boss argued that the insecurity in the country was not enough reason to scrap the scheme.
Meanwhile, the lawmaker representing Imo West senatorial district, Rochas Okorocha, on Wednesday, said President Muhammadu Buhari has failed to fulfil his campaign promises on insecurity.
The former Governor of Imo State noted that the development has seen Nigerians look for an alternative.
Okorocha further stated that the Buhari-led government has been over­whelmed by the security challenges in the country.